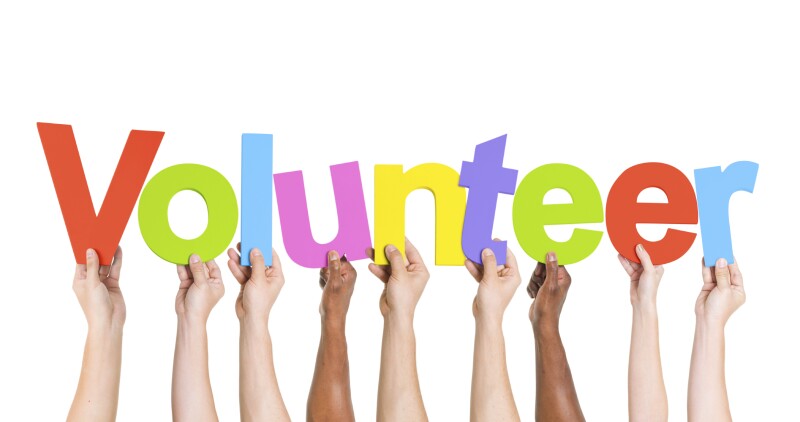 AARP ND is very grateful for the hard work our volunteers have done online over the course of the pandemic. As we move forward together, we continue to welcome your skills, expertise and your passion for helping others. No matter what your interests, we have a volunteer opportunity that's right for you.

To learn more about our volunteer opportunities, call the AARP North Dakota state office toll-free at 866-554-5383, or contact Doreen Riedman at driedman@aarp.org or by calling 701-355-3643.

Volunteer In-Person: In April 2022, we held a series of three volunteer briefings to introduce existing volunteers to the Volunteer Portal and ready them to engage as we return to in-person events. You can see a recording of that presentation in the Volunteer Portal. Contact Wendy Hogue whogue@aarp.org or (701) 355-3648 for assistance with accessing the Portal.

Driver Safety Instructors: The Driver Safety program is seeking instructors throughout North Dakota. As a Driver Safety instructor, you would conduct four-hour driver safety classes geared towards people 50-plus in your community. New instructors receive training prior to conducting a class.

Advocacy Volunteers: Our advocacy volunteers are people interested in building relationships with their local elected officials and engaging in issues important to our members and their families. Your role would be to help educate elected officials on issues of importance to people 50-plus in North Dakota. This could include email or letter writing on various advocacy issues.

Speakers' Bureau: Are you interested in providing virtual presentations to small groups in North Dakota? AARP is seeking volunteers to educate and inform the public on issues that matter most to North Dakotans 50-plus. There's a portfolio of topics from which to choose (brain health, fraud, finances, retirement planning, HomeFit, and more), along with presentation materials. You'll learn about the materials available, and get training on presenting in a virtual setting.

Virtual Event Volunteers: We have an ongoing need for member-volunteers who are willing to assist with virtual events. That could include being a virtual presenter on various topics, greeting and welcoming people in Zoom, introducing speakers, or serving as a discussion leader for online events.

Social Media, Telephone Town Halls: We also invite you to share AARP North Dakota Facebook posts and spread the word among your friends. Another volunteer opportunity includes screening callers on telephone town hall events.

Tax-Aide: The Tax-Aide program provides free tax preparation to low- and middle-income taxpayers, with special attention to those ages 60 and older. The program is run entirely by volunteers. AARP Foundation Tax-Aide volunteers do not need tax preparation experience. They will complete a tax preparation workshop taught by local instructors prior to working with taxpayers. There is also a need for on-site greeters, and those who are skilled in technology. Volunteers commit at least four hours a week from February 1-April 15. Schedules are flexible to accommodate winter vacations and other needs.

Learn More: Training will be provided for all these roles. To learn more about any of these volunteer opportunities, contact Doreen Riedman at driedman@aarp.org or by calling 701-355-3643.