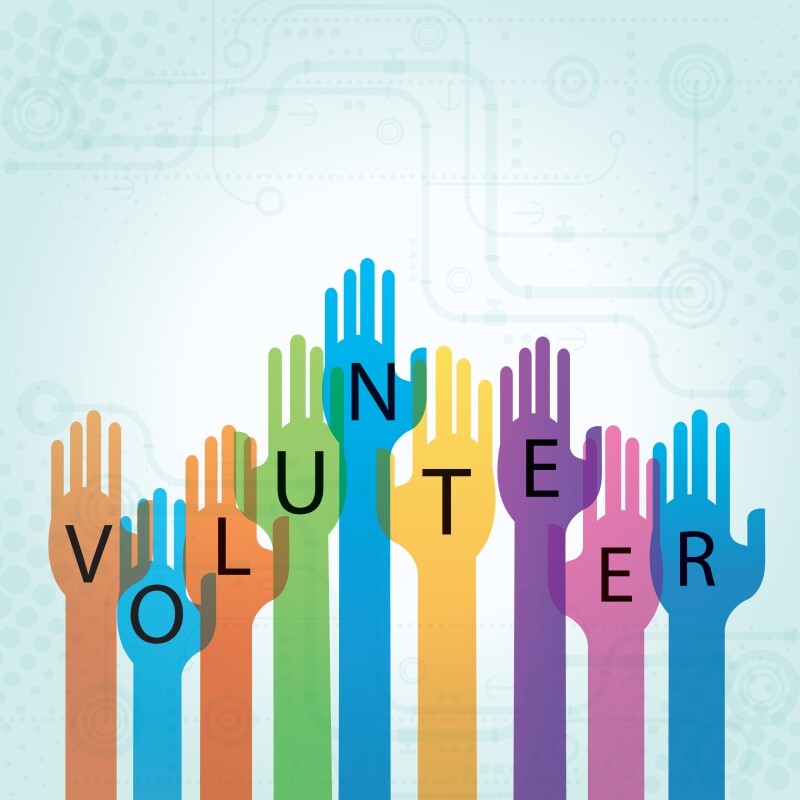 Are you looking for a meaningful volunteer opportunity? Even if you have a job, you could still become a volunteer.

Volunteer with AARP to make a difference in your community while using your skills and talents. AARP will provide resources, support and training to prepare and equip you. Meet new people and have fun…with a purpose.

The amount of time you spend volunteering with us is completely up to you. And any expenses you incur as a volunteer would be reimbursed.

Here is a menu of volunteer opportunities. To learn more, call the AARP North Dakota state office toll-free at 866-554-5383, or call Doreen Riedman at 701-355-3643 or email Doreen.

Tax-Aide
The Tax-Aide program provides free tax preparation to low- and middle-income taxpayers, with special attention to those ages 60 and older. The program is run entirely by volunteers.

AARP Foundation Tax-Aide volunteers do not need tax preparation experience. They will complete a tax preparation workshop taught by local instructors prior to working with taxpayers. There is also a need for on-site greeters, and those who are skilled in technology.

Volunteers should have computer skills, enjoy meeting people and working with other volunteers, and be able to commit at least four hours a week from February 1-April 15. Schedules are flexible to accommodate winter vacations and other needs.

Driver Safety Instructors
The Driver Safety program is also operated entirely by volunteers. As a Driver Safety instructor, you would conduct four-hour driver safety classes geared towards people 50 and older in your community. New instructors receive training prior to conducting a class.

Legislative Volunteers
Join a group of legislative volunteers – people interested in building relationships with their local legislators and have an interest in issues important to our members and their families. Your role would be to help educate legislators on issues of importance to people 50-plus in North Dakota. You would have the opportunity to spend some time at the legislative session visiting with legislators about AARP's issues. If you enjoy public speaking, you could even volunteer to present testimony at committee hearings.

Fraud Fighters
AARP North Dakota is looking for people who are willing to present fraud and scam information to small groups and clubs in communities in your area. You would attend a training session on the AARP Fraud Watch Network. You'll be provided with valuable, up-to-date resources and information to share with others, helping to keep them from being scammed.

Community-Based Outreach and Education Activities
We have an ongoing need for member-volunteers who are willing to represent AARP at a number of different events and functions in their own community. That could include staffing a booth at an event, helping at a health fair or shredding event. It could also being a greeter or helping with registration at an AARP event in your community.

To Learn More
Join a vibrant group of volunteers that work in collaboration with the AARP North Dakota staff to help people 50-plus and their families live life to the fullest. To learn more about any of these volunteer opportunities, call the AARP North Dakota state office at 1-866-554-5383, or call Doreen Riedman at 701-355-3643 or email Doreen.