Americans 50+ are the nation's most powerful voting bloc – and it's important we stay that way. The power of older voters is real, but many of them don't vote in most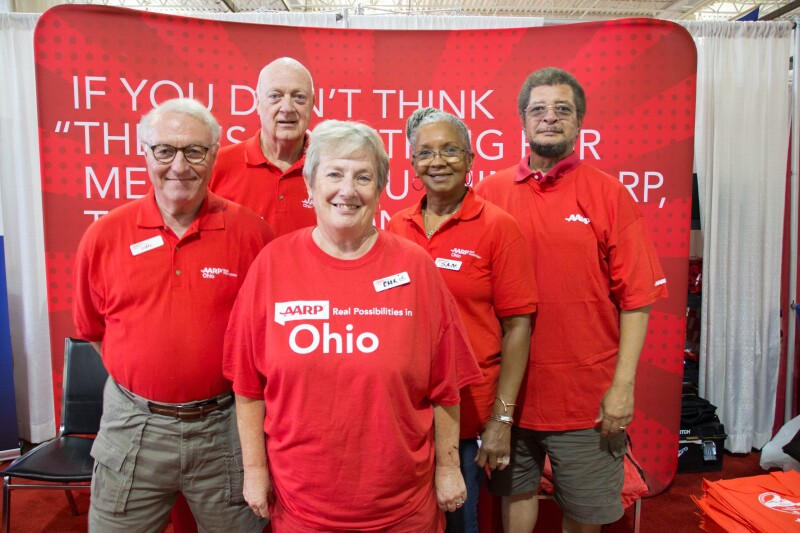 midterm elections. In the 2016 Presidential Election, 2.9 million Ohioans age 50+ voted but in the 2014 Midterm Election, only 2.1 million Ohioans age 50+ voted. That's a difference of almost 900,000 drop-off 50+ voters. AARP wants to change that.

The AARP Ohio state office is recruiting volunteers to help staff our booth at the Ohio State Fair July 25-August 5. Thousands of people are expected to stop by our booth in the air-conditioned Marketplace building to cool off and pick up AARP information and giveaways. We will be encouraging fair goers to sign a pledge to vote in this year's Midterm Election.

People who volunteer to work a three hour shift will receive free parking and admission that day. If you already have a tee shirt, please plan on wearing it the day you volunteer. If you do not have a tee shirt, you will receive a free one. Just be sure to give us your size within the online registration form.

Government is broken. Politicians don't seek common ground, arguing rather than creating results. But critical issues like Social Security, Medicare and prescription drug costs are all on the line. That's why the voice of the 50+ matters.

So please join us at the Ohio State Fair as an AARP volunteer. Have fun, meet new people, and help us encourage our 50+ to hold politicians accountable by pledging to vote this November.

Registration is Required! Please register online. Thank you!

See how much fun we had last year at the Ohio State Fair!