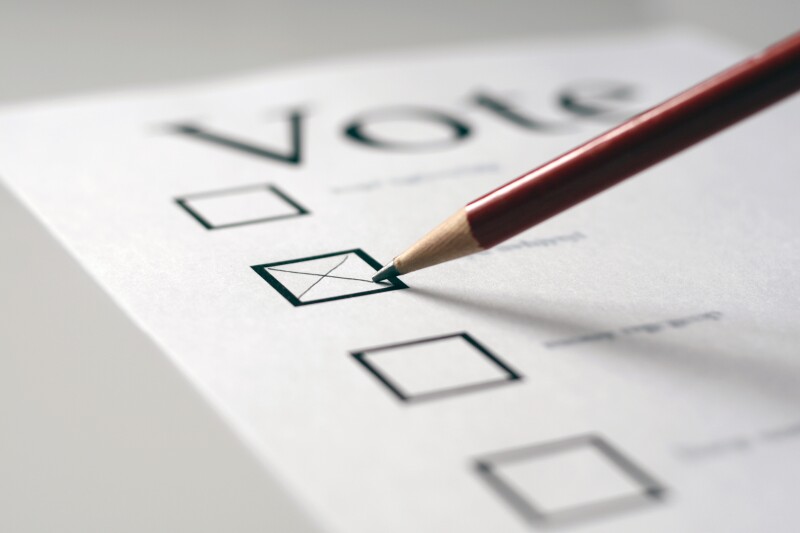 State election officials and AARP Ohio are working to ensure voters know how to safely cast their ballots this fall amid the coronavirus pandemic.

This month the state will begin mailing absentee-ballot request forms to all of Ohio's 7.8 million registered voters. Federal COVID-19-related CARES Act funding will cover the roughly $1.5 million cost.

AARP has worked closely with Ohio Secretary of State Frank LaRose (R) to help make the absentee ballot process less complicated this year.

It's particularly relevant in the age of COVID-19 for older adults, who are more vulnerable, and for others who are still nervous about going to a polling place, said Holly Holtzen, AARP Ohio state director.

"Older Ohioans should not fear a risk to their lives or health to vote," Holtzen said. "No one should."

Any registered voter can request an absentee ballot. And AARP is making it easy for its Ohio members by including an absentee ballot application in this edition of the Bulletin.

"We want you to be able to do the most American thing and cast your vote—safely," said Jason Smith, AARP Ohio's advocacy director.

Early voting and voting in person on Election Day, Tuesday, Nov. 3, are also options. Early and absentee voting run from Oct. 6 through Nov. 2, including some weekends, at certain polling locations.

LaRose has directed the state's 88 counties to have sanitation supplies, to provide face masks and other personal protective equipment to poll workers, and to implement social distancing protocols at polling sites. Locations moved from assisted living and retirement communities for the primary will remain off-limits in November.

"We're taking significant steps to ensure in-person voting will be safe," LaRose said.

Recruiting poll workers is also a big challenge this year, said Anthony Perlatti, director of the Cuyahoga County Board of Elections. His office has cast a wide net, boosting outreach to nonprofits and students.

The county typically hires about 4,000 poll workers for countywide elections. Perlatti is still aiming for that number, even though more people might vote absentee this year.

"You've got to be prepared," he said.

Go to VoteOhio.gov for election information, including where and how to vote. And learn about AARP Ohio's voter engagement efforts at aarp.org/oh.