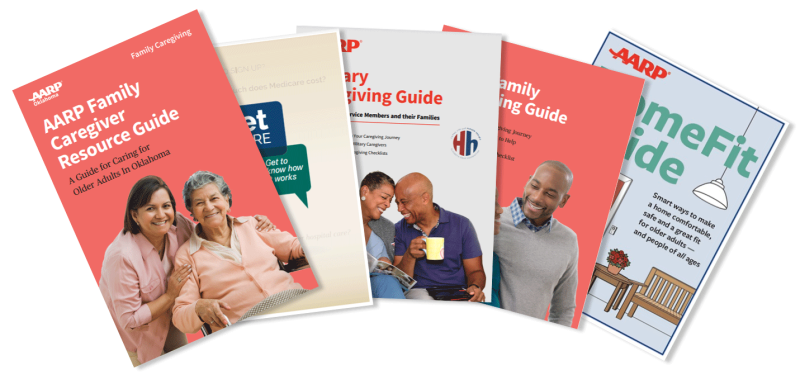 More than 524,000 Oklahomans care for older parents, spouses and other loved ones so they can live independently in their homes and communities. These unpaid family caregivers provide 488 million hours of care valued at a staggering six billion dollars annually, according to AARP Oklahoma, the nonprofit and nonpartisan advocacy organization for Americans 50 and older.

Free AARP Oklahoma Family Caregiver Resource Kits are now available to all Oklahomans. The AARP Oklahoma Caregiver Resource Kits include:


Prepare to Care: A Resource Guide for Families -developed to help make the role of family caregiving more manageable
Medicare Guide - provides a framework of how Medicare works and how caregivers and those in their care can make informed health coverage decisions.
HomeFit - created to help people stay in the homes they love by turning where they live into a "lifelong home," suitable for themselves and anyone in their household.
Oklahoma Caregiver Resource Guide - will help you locate services and the support you need throughout your caregiving journey.

AARP Military Caregiving Guide for Veterans, Service Members, and their Families - provides basic tips to help you through the caregiving journey.
Please complete the below information to receive your complimentary caregiver kit from AARP Oklahoma.