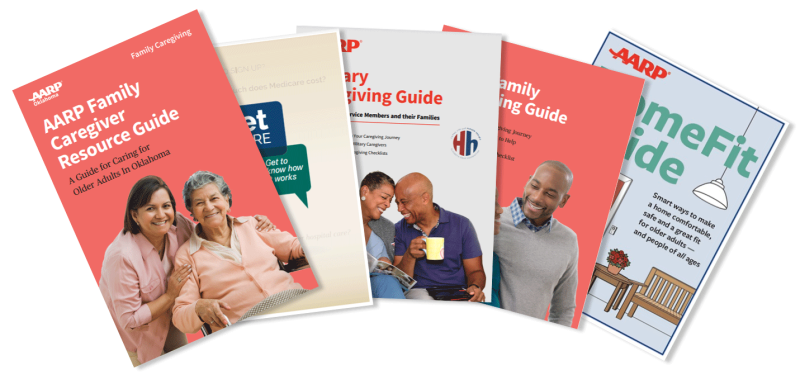 For Oklahoma's 490,000 family caregivers, caregiving is decidedly a labor of love, but the experience is stressful, isolating and has a real financial cost. According to AARP's Valuing the Invaluable report released earlier this year, Oklahoma family caregivers provide a staggering $6.6 billion in unpaid care.

Supporting family caregivers is a top priority for AARP Oklahoma. In an effort to support the backbone of Oklahoma's long-term care system, family caregivers, AARP Oklahoma offers free Family Caregiver Resource kits, which may be customized to your needs. The AARP Oklahoma Caregiver Resource kit includes:


Prepare to Care: A Resource Guide for Families -developed to help make the role of family caregiving more manageable
Medicare Guide - provides a framework of how Medicare works and how caregivers and those in their care can make informed health coverage decisions.
HomeFit - created to help people stay in the homes they love by turning where they live into a "lifelong home," suitable for themselves and anyone in their household.
Oklahoma Caregiver Resource Guide - will help you locate services and the support you need throughout your caregiving journey.

AARP Military Caregiving Guide for Veterans, Service Members, and their Families - provides basic tips to help you through the caregiving journey.
Please complete the below information to receive your complimentary caregiver kit from AARP Oklahoma.