[gallery ids="121906,121907,121908"]

Throughout 2016, AARP Pennsylvania - with our local volunteers and community partners - has helped people right here in Pittsburgh turn their goals and dreams into real possibilities, strengthened communities and fought for the issues that matter most to families. By working together we've done some amazing things that are making a real difference for Pittsburgh's 50+ community.

With the help of our local volunteers in Pittsburgh, AARP Pennsylvania has:

Attended over 50 Legislative Expos and Senior Fairs throughout Northwest and Southwest Pennsylvania, where we shared information about important issues like fraud prevention, caregiving, livable communities, and volunteer opportunities.
Offered seven Movies for Grownups film screenings over the course of the year, including Southside With You, Captain Fantastic, and The Big Short. These fun and engaging social events were offered free of charge for members and guests to learn more about AARP and how we show up in their community.
Organized visits with congressional representatives and reached out to candidates to ensure that Social Security stays strong for future generations.
Connected with community members at several large-scale events including the Filipino–American Friendship Day, an event where thousands of people commemorated Philippine Republic Day. We discussed important issues like fraud prevention, financial security, retirement readiness, and living your best life.
Continued our work with local officials to make the City of Pittsburgh and Allegheny County more livable communities. Building on the City and County's enrollment in the AARP Network of Age-Friendly Communities in 2015, in 2016 AARP conducted a local survey of 50+ residents to inform the assessment phase of the process and the resulting "Livability Index" measures were made public for the first time on December 1. AARP PA also supported the development of a Complete Streets policy in Pittsburgh, a priority of Mayor Peduto's, and extended its partnership with OpenStreets Pittsburgh through 2017. OpenStreets is part of a movement called CiClovia, which includes 100's of cities across the globe that temporarily ban motor vehicle access on certain streets in order to open them up for physical activity such as walking, biking, running, or playing.
Connected with World Vision, a global humanitarian organization in Sewickley, Pennsylvania to sort through clothing donated by retailers which are shipped and donated internationally.
Delivered 2,000 "Presents for Patients" and some holiday cheer to the Kane hospitals, the VA hospitals, and nursing home facilities in Allegheny, Blair, Butler, Indiana, and Washington Counties. Thanks to the generosity of AARP members and St. Barnabas Charities, this was the 17th year AARP has been involved in this activity.
Wow! What an exciting and busy year we've had. In 2017 we look forward to our continued work fighting fraud, as well as keeping a clear focus on caregiving and livable communities. We will continue to bring select Movies for Grownups to the region that showcase timely subjects of interest to people aged 50 and older. We will continue to engage the 50+ community on consumer protection issues, volunteer opportunities, fun community events, and more.

I want to wish you and your loved ones a wonderful holiday and a happy new year.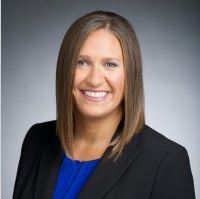 Best Wishes,

Jennifer Blatz

Associate State Director

Community Outreach

AARP Pennsylvania