[gallery ids="121967,121966,121965"]

Throughout 2016, AARP Pennsylvania - with our local volunteers and community partners - has helped people right here in the Lehigh Valley turn their goals and dreams into real possibilities, strengthened communities and fought for the issues that matter most to families. By working together we've done some amazing things that are making a real difference for Lehigh's 50+ community. With the help of our local volunteers in the Lehigh Valley, AARP Pennsylvania has:

Educated consumers on the prevalence of fraud, identity theft, and the importance of protecting oneself. During several events throughout the year, Lehigh Valley residents learned about emerging scams in their area, how to spot and avoid frauds and scams, and where to report suspected fraudulent activities. We invited people to sign up for the AARP Fraud Watch Network, which provides information and resources so you can protect yourself from becoming a victim of fraud.
Hosted a Spanish-language 'Scam Jam' event to educate the Latino community on fraud prevention. This educational presentation focused on a number of prevalent fraud schemes and offered tips on how to identify scams and avoid falling victim of fraud.
Attended nearly 20 Legislative and Community Expos interacting with hundreds of Lehigh Valley residents and visitors. One highlight of this year's events was AARP Pennsylvania's three-day presence at MusikFest where we engaged with hundreds of event-goers on important issues such as fraud prevention, caregiving, livable communities, and other work that AARP is doing in the Lehigh Valley and across the nation.
Attended the LGBT+ Pride in the Park celebration and worked with the Allentown LGBT+ Center to deliver training on LGBT+ awareness for direct care workers in aging services.
Had more than 1,000 members attend seven Movies for Grownups film screenings over the course of the year, including The Big Short, Ghostbusters and Inferno. These fun and engaging social events were offered free of charge for members and guests to learn more about AARP and how we show up in their community.
Packed boxes of food for needy seniors at the Second Harvest Food Warehouse in Nazareth. The first Tuesday of each month, AARP Pennsylvania volunteers helped to pack 2,000 boxes of shelf-stable foods to supplement the nutrition of our Lehigh Valley aging community. Coming Up: In 2017 we will continue this tradition that helps many of our neighbors in the Lehigh Valley community. If you or anyone you know how many be interested in volunteering, we invite you to join us at Second Harvest Food Warehouse in Nazareth on the first Tuesday of each month from 8:30am-12:30pm.
Hosted an educational conference on utilities to help educate consumers on utility rates, utility services and suppliers, and how to shop for utilities service that will best suit your needs.
Participated in a round table discussion with many leaders and organizations in the Latino community in Lehigh Valley. AARP Pennsylvania learned about some of the top priorities for the community, including caregiving, health care access, and fraud prevention. We discussed opportunities for AARPto collaborate with partner organizations and serve as a resource. There is a strong interest in continuing to build a relationship with AARP to address language barriers, improve the quality of life and strengthen the community.
Wow! What an exciting and busy year we've had. In 2017, we look forward to continuing our community service work with Second Harvest Food Warehouse, collaborating with the Hispanic Center of the Lehigh Valley and the Bradbury-Sullivan LGBT Center, as well as having a clear focus on caregiving and the challenges faced by family caregivers. We will continue to bring select Movies for Grownups to the Lehigh Valley that showcases timely subjects of interest to people age 50 and older. We will also continue to engage the 50+ community on consumer protection issues, volunteer opportunities, fun community events, and more.

I want to wish you and your loved ones a wonderful holiday and a happy new year.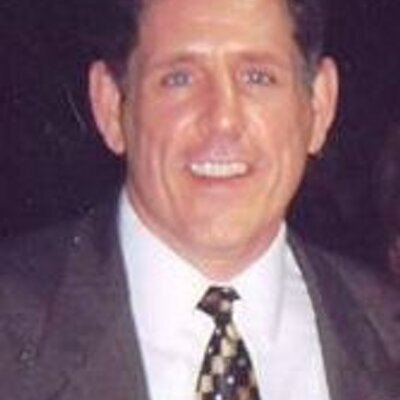 Best Wishes,

John Vargo

Associate State Director

Community Outreach

AARP Pennsylvania