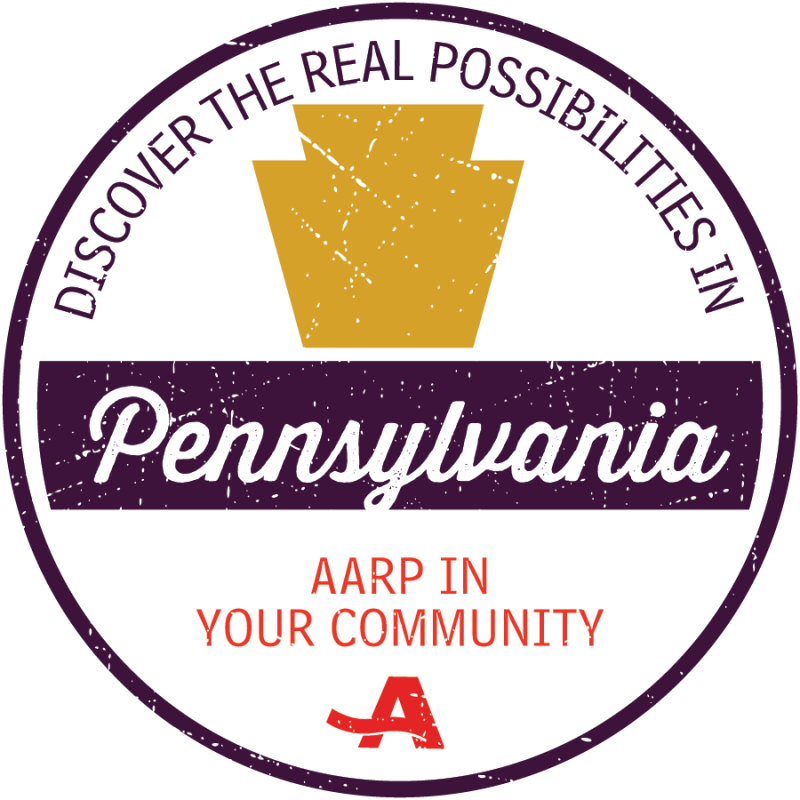 By AARP Pennsylvania State President Joanne Grossi
As AARP Pennsylvania's state president, I have the privilege of helping shape strategic priorities, building community partnerships with key decision makers and serving as AARP's spokesperson in Pennsylvania.
That means I'm fighting for you and your family on issues that matter most. I'm very proud to be part of a team of talented AARP staff and dedicated volunteers working at the state capitol and in communities statewide. I wanted you to know our priorities for 2018 and how we will be working to improve the lives of older residents and their families.
At AARP, we remain very committed to supporting the needs of Pennsylvania's 1.6 million family caregivers. As a caregiver for an elderly parent myself, I'm pleased to see AARP advocating for improved access to healthcare and long-term care services and supports that will particularly benefit older adults living in rural areas or who are isolated at home.
Specifically, we are supporting two key pieces of legislation in Harrisburg this year. The first will help patients take advantage of advances in telemedicine by ensuring that those new technologies are recognized and covered by health insurance. We believe Pennsylvania must make accommodations to help those physicians and clinicians leading the implementation of telemedicine statewide.
We're also working to expand the scope of practice for the state's nurse practitioners. Pennsylvania's projected shortage of physicians means nurse practitioners will be required to assume an expanding role in delivering professional medical services. But right now, state law limits which clinical procedures nurse practitioners can perform for patients. Frankly, legislation broadening the scope of practice for the state's nurse practitioners is long overdue and should be passed and signed into law.
As always, we also remain vigilant in protecting the PA Lottery Fund during the state budget process. Over the past ten years, $3.4 billion has been transferred from the Lottery Fund to the state Medicaid program, taking services away from seniors who are not eligible for Medicaid but still require help to live safely at home. We're pressing state officials to reduce waiting lists for home and community-based services by increasing Lottery Funds allocated to programs designed to help older adults remain at home—where they want to be.
Promoting Financial Security
AARP is also working on issues that directly impact the financial well-being of older Pennsylvanians and their families.
Right now, almost half of private sector workers statewide don't have access to a retirement savings plan at their place of employment. We're working with state officials to develop options that will help workers better prepare for retirement and allow them to build their own economic security, which will significantly reduce the stress on the state's social safety net programs in the future.
Pennsylvania also maintains an aging utility infrastructure and complex deregulated markets that encourage consumers to shop for electric and natural gas provider services. We believe laws and regulations protecting consumers from unjustified rate increases and unscrupulous utility marketers must be maintained and enhanced—and we will continue to oppose any effort to make consumers responsible for subsidizing the state's struggling nuclear power providers.
We're also working on fraud prevention. Every two seconds, someone's identity is stolen. Criminals are getting smarter about how to defraud people, and it's creating a billion dollar black market industry. Here in Pennsylvania, the dedicated team of volunteers from our Consumer Issues Task Force travels the state to help educate residents about frauds and scams. We're arming residents with the tools they need to protect themselves and their families.
Being Visible in Communities
Of course, our work isn't all about advocacy issues and public policy. We know how to have fun too.
As a volunteer for AARP Pennsylvania, I've seen firsthand how our presence at large scale events like the Philadelphia Flower Show, PrideFests, Music Festivals and the PA Conference for Women engages communities in a fun way and helps raise our visibility. At the same time, staff and volunteers hold dozens of smaller events that are more community-focused so we can get to know our neighbors.
AARP also offers free movie screenings through the Movies for Grownups program and sponsors Driver Safety and Tax Aide services in hundreds of communities statewide. We believe it's great to connect with members and volunteers in their communities and showcase all the great work we are doing.
Because ultimately, AARP is all about giving back to the community and improving the quality of life for all of us as we age.
Join Our Fight
The good news is, there are many ways to become involved with AARP. And we can use all the help we can get.
You can sign up to become an AARP advocate and you will receive email action alerts on issues you care about: www.aarp.org/getinvolved.
We encourage you to use your talents, knowledge, experience and time to help make life better in your community. We offer a variety of volunteer opportunities. Email us at aarppa@aarppa.org or call toll-free 1-866-389-5654 for more information.
Join the conversation by liking us on Facebook at www.facebook.com/AARPPA or following us on Twitter at www.twitter.com/AARPPA