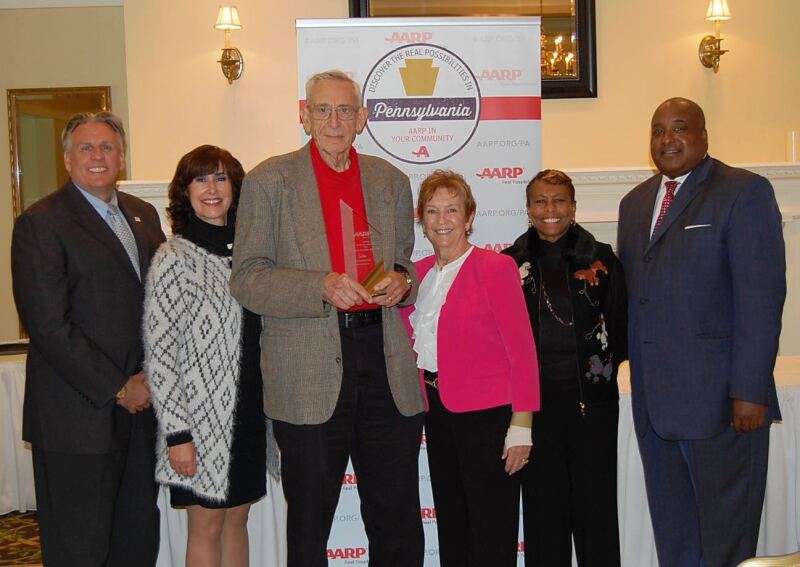 John Sparvero of Pittsburgh has been selected by AARP, the nonprofit organization for people 50 and older, to receive the 2018 AARP Pennsylvania Andrus Award for Community Service -- the Association's most prestigious and visible state volunteer award for community service.

Named for AARP founder Dr. Ethel Percy Andrus, the award recognizes outstanding individuals who are making their communities better in ways that are consistent with AARP's mission, vision and commitment to volunteer service, and who inspire others to volunteer. The award was formally presented to Sparvero at recent ceremonies in Pittsburgh.

John Sparvero has served as an AARP Driver Safety instructor in the Pittsburgh area since 1999 and has trained many other volunteers to become instructors. He is also a former president of AARP's Dormont chapter, where he has been a member since 2000. Mr. Sparvero remains a constant presence at local AARP community events, ranging from legislative health fairs to community shredding programs to AARP Movies for Grownups sessions, and more than once has played Santa Clause at Christmas parties at local nursing homes hosted by AARP volunteers.

Mr. Sparvero's commitment to the community extends well beyond his work with AARP. The former high school teacher previously served 14 years on the Keystone Oaks School Board, and was a member of the Dormont Borough Council and Dormont Borough planning committee. He is also a patient escort volunteer at Ohio Valley Hospital in McKees Rocks and is very active with his church.

"This award acts as a symbol to the public that we can all work together for positive social change," said Joanne Grossi, AARP Pennsylvania Volunteer State President. "John Sparvero serves as a true role model and inspiration for so many volunteers throughout Western Pennsylvania, making him a particularly worthy recipient of this award."

AARP's commitment to volunteer service can be traced back to the life and vision of founder Dr. Ethel Percy Andrus. From the beginning, her motto, "To serve, not to be served," has shaped AARP's community service efforts at the national, state and local levels. Andrus Award winners are nominated by their peers and the award recipient is chosen by a special committee of AARP Pennsylvania volunteers and community partners.