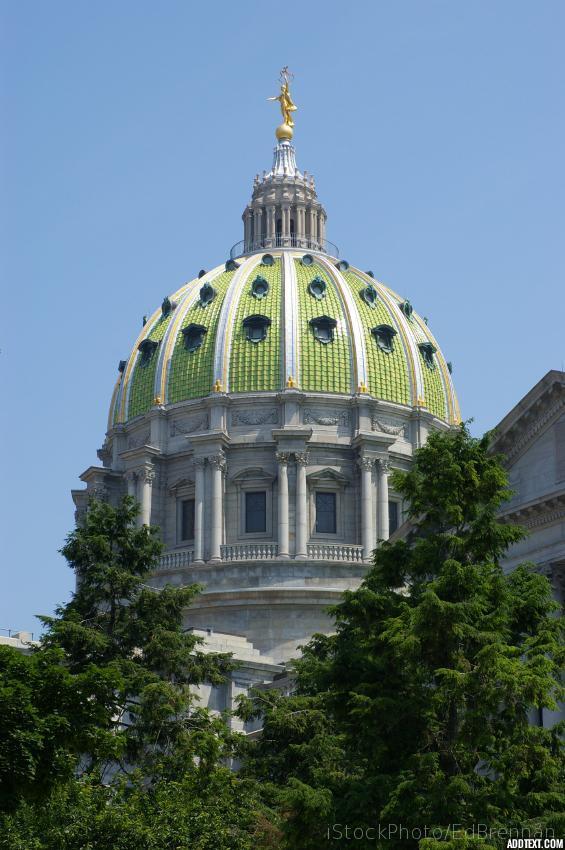 While many Pennsylvania children adjusted to a new school year and other Pennsylvanians looked forward to a long weekend to celebrate Labor Day and the unofficial end of summer, the week beginning on Monday, August 29 saw a number of interesting activities and events across Pennsylvania that highlighted issues of importance to older Pennsylvanians.

The Pennsylvania Senate confirms Bruce Beemer as Attorney General

The State Senate came back for an unusual session day Tuesday, August 30 to unanimously confirm the Governor's nomination of Bruce Beemer to serve as Attorney General. He will serve until January, when a newly-elected Attorney General will be sworn into office.

This confirmation marks Attorney General Beemer's returns to the agency he left less than a year ago, when he became Pennsylvania Inspector General. Both the Governor and Senate believe he is the right person to return stability to the Office of Attorney General after the saga of former Attorney General Kathleen Kane, who resigned in mid-August after her conviction on perjury charges.

White House Summit on LGBT Health Issues Comes to Pittsburgh

The Federal Department of Health and Human Services hosted a White House Summit on LGBT health issues at the University of Pittsburgh on Tuesday, August 30. A broad range of topics was considered, and AARP Pennsylvania participated on a panel that discussed specific health concerns for older Pennsylvanians in the LGBT community.

As our population ages, the changing demographics of Pennsylvanians are resulting in many older LGBT individuals in need of long-term services and supports. Research has found LGBT individuals are more likely to let their health deteriorate before seeking long-term services and supports due to a fear of how these services will be delivered. These fears range from whether their partner will be allowed to participate in caring for them at home to how they will be accepted in a nursing home or other long-term care facility populated mostly by heterosexual individuals.

In addition, a significant proportion of older LGBT individuals may be HIV-positive, which presents health care challenges as individuals age. The fact that older LGBT individuals are more likely to be unwilling to reveal their sexual orientation also presents unique concerns, as social isolation has been identified as a leading problem among these individuals.

AARP has undertaken a partnership with a national organization, Services and Advocacy for GLBT Elders (SAGE) to conduct training sessions for direct care workers who work with older LGBT patients. 10 of these training sessions have been held across Pennsylvania, and participants report the insights they have learned in these sessions have improved their ability to respond to the unique concerns of their LGBT patients.

Pennsylvania Collaborative Workshop on Walkable Communities

Numerous state agencies and outside organizations convened in Harrisburg on Thursday, September 1 to participate in a workshop designed to spur state action towards make communities more walkable. Three Pennsylvania Cabinet Secretaries – Department of Conservation and Natural Resources Secretary, Cindy Dunn; Department of Aging Secretary, Teresa Osborne; and Department of Transportation Secretary, Leslie Richards – spoke to the workshop, describing the importance of the walkable community issue to their agencies.

The goal of the workshop was to begin the process of developing a comprehensive state plan to improve the walkability of Pennsylvania's communities. The topics discussed ranged from the development of more trails in urban, suburban, and rural settings, to the importance of walking, to the health of Pennsylvanians and how more walking can lead to better health outcomes and lower health care costs, to how state government can work with outside organizations to promote walking opportunities.

AARP Pennsylvania took the opportunity to promote AARP's livability index, an online tool designed to measure the quality of life in communities across America on multiple dimensions: housing, transportation, neighborhood characteristics, environment, health, opportunity, and civic and social engagement. Anyone may enter their address in the search tool on the Livability Index website to discover how their community ranks in these categories.

The workshop concluded with a commitment from participants to continue to work toward the development of a more walkable Pennsylvania through cooperation between state government and outside agencies. AARP will remain an important contributor to this goal, in an effort to improve the health and welfare of older Pennsylvanians.



"Ray's Round Up" features updates on current state and federal issues by Ray Landis, AARP PA's Advocacy Manager.