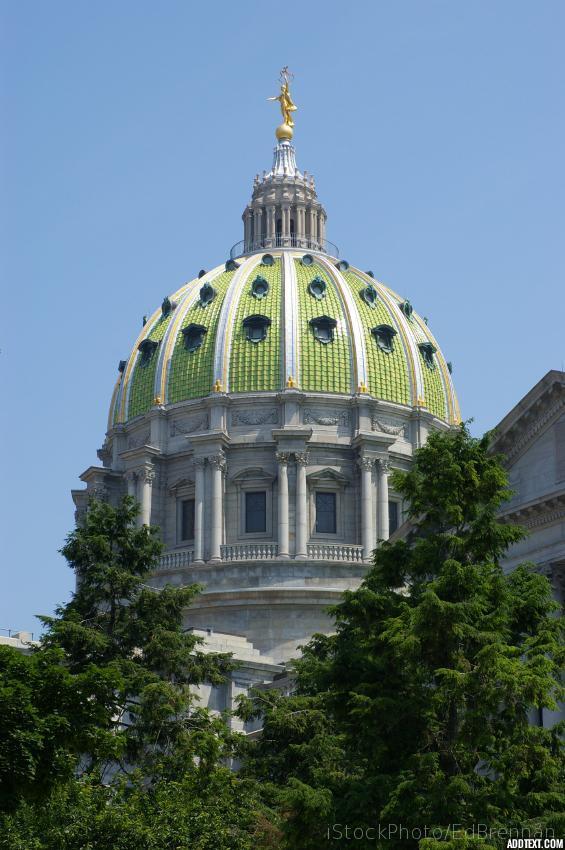 Big billboards line many Pennsylvania highways to advertise the jackpots for the Powerball and MegaMillions lottery games. Tickets are sold in almost every state in the nation, and when the number on those billboards gets very high, as it did in January when the Powerball jackpot reached $1.6 billion, lines begin to form wherever lottery tickets are sold.

Those of us that work on issues impacting older Pennsylvanians see those numbers and secretly hope they will continue to go up , without wishing bad luck on anyone playing their odds.

You are probably asking yourself why. It is simple: Pennsylvania is the only state in the USA that utilizes its lottery revenues solely to support programs that help older Pennsylvanians remain in their homes and communities. When lottery sales increase, it means more funding is available for four key programs in the Commonwealth: prescription drug assistance, transportation services, property tax and rent rebates, and home and community based health care services.

A $1.6 billion Powerball jackpot has a big impact on lottery revenues in Pennsylvania, even though none of the winners of that jackpot were from the Commonwealth. Lottery officials announced this week that the 2015-16 fiscal year (July of 2015 through June of 2016) lottery revenues set an all-time record of more than $4.1 billion in sales, resulting in $1.12 billion available to fund the programs benefiting older Pennsylvanians.

The Department of Aging used some of the revenue to allocate an additional $15 million to the PENNCARE program in this year's budget, meaning more older Pennsylvanians will receive home and community based care services from their local Area Agency on Aging in 2017. It has also encouraged growing support for legislation to increase the income limits for PACENET, one of the Commonwealth's prescription drug assistance programs. House Bill 2069, which would increase income limits from $23,500 to $31,000 for individuals and from $31,500 to $41,000 for couples, has already passed the State House of Representatives and is awaiting a vote by the Senate when they return to session in September.

Funding programs for older Pennsylvanians through lottery revenues has its pros and cons, of course. Some argue that funding for these critical programs should not be based on the bad luck of those who play the lottery. Others fear that lottery sales cannot sustain the pressure of funding these programs, particularly as the percentage of our population over the age of 65 continues to grow. Revenue experts classify Pennsylvania's lottery as a "mature" lottery, and numerous reports that have been issued by various governmental and non-governmental agencies over the past few years have predicted that lottery growth would soon stabilize and eventually drop.

On the other hand, this week's news from the Department of Revenue contradicts those predictions, as both Powerball and scratch-off tickets showed significant increases in sales. In fact, lottery revenues have increased for the past six years. Lottery officials continue to be innovative by offering new prizes, changing the odds of winning the Powerball, presenting new forms of advertising, and bringing back Gus the Groundhog to successfully increase sales.

Another factor important to those who work with older Pennsylvanians is the fact that funding programs through lottery revenues means having their funding levels exempted from the budget debate each year. Although lottery revenues are included in the state budget and were impacted by the budget impasse last year, the level of funding for the programs once the final budget was approved by the General Assembly and the Governor was not in danger.

Of course, how lottery funding is used to assist older Pennsylvanians will continue to be debated. AARP Pennsylvania maintains lottery revenues should be focused on programs that help keep Pennsylvanians in their homes and communities, but there is pressure to also use lottery funds to address the increasing cost of nursing home care. Since 2006 lottery funds have been used to supplement the state Medicaid nursing home budget, but the good news in that debate is after a number of years of using more and more lottery revenues for nursing home costs, the last three budgets have seen a reduction in that number and more funds flowing to the four core programs that rely on the lottery.

So when you stop by your local convenience store to take a chance on winning millions of dollars in the Powerball drawing or spend a couple of dollars on a scratch-off ticket, do not forget that in addition to taking a chance, you are also helping an older Pennsylvanian to afford a prescription or receive help from a caregiver as they get ready for their day.

The odds of winning a big jackpot may not be in your favor – but the odds that in a small way you've helped to make an older friend or relative's day a little brighter are very, very good.



"Ray's Round Up" features updates on current state and federal issues by Ray Landis, AARP PA's Advocacy Manager.