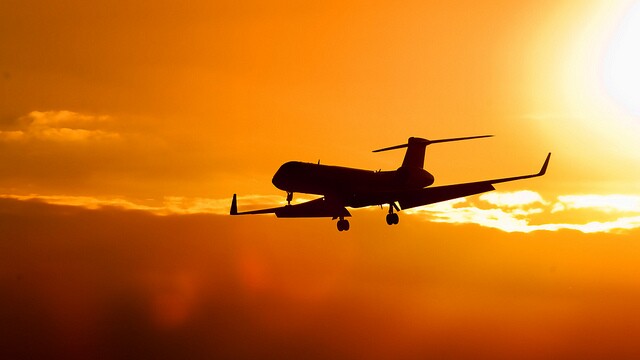 By Hilary Appelman
Jack Walmer and Lynn Alexander don't travel much, but at least twice a year they fly to see their daughter, Kira, who lives in Denver and previously lived in New Orleans and Nashville.
"We fly to wherever Kira is," Alexander said.
Because they fly, the State College couple plan to apply for new, federally required REAL ID driver's licenses when they become available in Pennsylvania next year. As of October 2020, anyone 18 or older will need a REAL ID or other federally accepted identification, such as a passport or military ID, to board a commercial flight or to visit secure federal buildings or military bases. Current driver's licenses won't be enough.
The state will begin issuing REAL ID licenses and photo identification cards marked with a gold star next spring, said Pennsylvania Department of Transportation (PennDOT) spokeswoman Alexis Campbell.
Applicants will need to take identification documents to a driver's license center and pay a onetime fee of $30 in addition to the normal license renewal fee. Pennsylvanians who think they might want a REAL ID should start getting their paperwork together now, Campbell said, because replacing missing documents can take time.
"Even if you've had a driver's license for 50 years, you need your documents," she said.
Steve Gardner, communications director for AARP Pennsylvania, emphasized that while the deadlines may seem far off, it's important to plan ahead.
"We'd hate for people to get to the airport and be turned away because they didn't have everything in order," he said.
To get the REAL ID, you must show:

Proof of identity and lawful status in the United States. That can be a U.S. birth certificate, the original or a certified copy with a raised seal; a valid U.S. passport or passport card; a certificate of U.S. citizenship or consular report of birth abroad; or a certificate of naturalization. (Permanent residents can use green cards, passports with I-551 stamps, machine-readable immigrant visas or I-327 reentry permits.)
An original Social Security card or original copy of an SSA ineligibility letter.
Two proofs of state residency, such as an unexpired Pennsylvania driver's license or photo ID, a recent utility bill showing name and address, a W-2 form, tax records, a lease agreement or mortgage documents.
Proof of legal name changes, such as a marriage certificate or court order.People who got their first license or ID after Sept. 1, 2003, may not have to produce documents to get a REAL ID, since Pennsylvania has scanned the required documents as part of the license application process since that date.
They can go to PennDOT.gov/REALID now and click on the pre-verification icon to request that their records be checked, and when REAL ID becomes available in 2019, they can apply online, Campbell said.
Campbell estimated that about 3.5 million Pennsylvanians fall into that category—about one-third of PennDOT's 10.7 million customers.
For Pennsylvanians who must renew their licenses before REAL IDs are available in 2019, the state will extend the REAL ID expiration date to include any time remaining on the previous license, Campbell said.
Hilary Appelman is a writer living in State College, Pa.