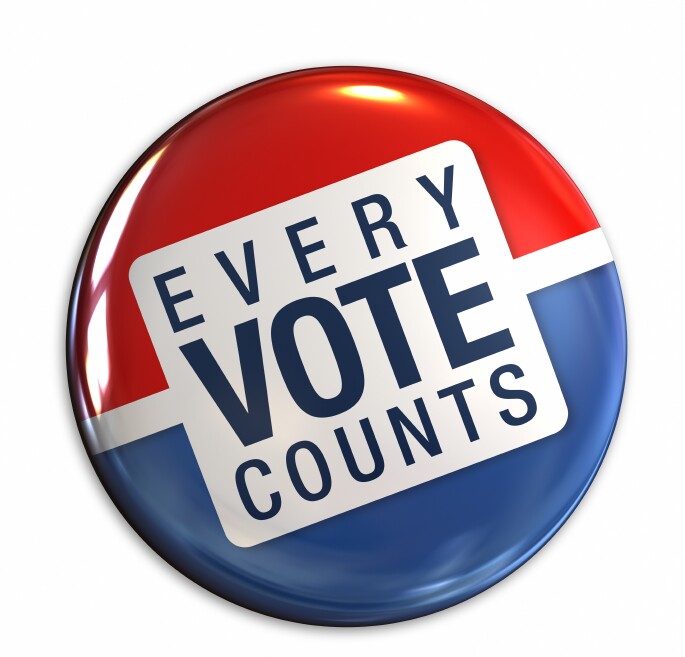 AARP SC has sent a letter to Senate President Harvey Peeler and House Speaker Jay Lucas expressing its support for a safe and secure November election.

HOW TO VOTE IN SC


AARP SC Supports SC Election Commission Recommendations for Safe and Secure Election

AARP South Carolina, a non-partisan organization, supports recommendations outlined in a July 17, 2020, letter from Marci Andino, executive director of the South Carolina Election Commission (SCEC) that would enable the state to safely and securely conduct the 2020 General Election during the COVID-19 pandemic:


Reinstate the "state of emergency" reason allowing every voter the option to vote absentee.
Allow voters to apply for an absentee ballot online.
Remove the witness requirement for absentee return envelopes. The SCEC has already announced that it will provide postage-paid envelopes for voters to return their ballots, a decision AARP SC applauds.
Allow the use of drop boxes for the return of absentee ballots.
Provide election officials with more time to process absentee-by-mail ballots or extend the date in which counties must certify the results of the election.
Allow curbside voting to take place at designated locations.
South Carolina voters are set to go to the polls on November 3, 2020, for the general election. AARP believes that it's important to take action now to ensure that all registered voters can safely cast their ballots. For nearly 40 years, the turnout of voters over the age of 45 has significantly outpaced that of younger Americans. According to the United States Census Bureau, data for the 2016 presidential election, 71 percent of Americans over the age of 65 voted. That is compared with just 46 percent of 18-29 year-olds. Moreover, people over the age of 65 show up to the polls far more than any other age group.

However, the Centers for Disease Control and Prevention reports that people over 65 years of age and those with serious health conditions such as heart disease, diabetes and lung disease seem to be at the highest risk for severe disease and even death from COVID-19 related illness.

HOW TO VOTE IN SC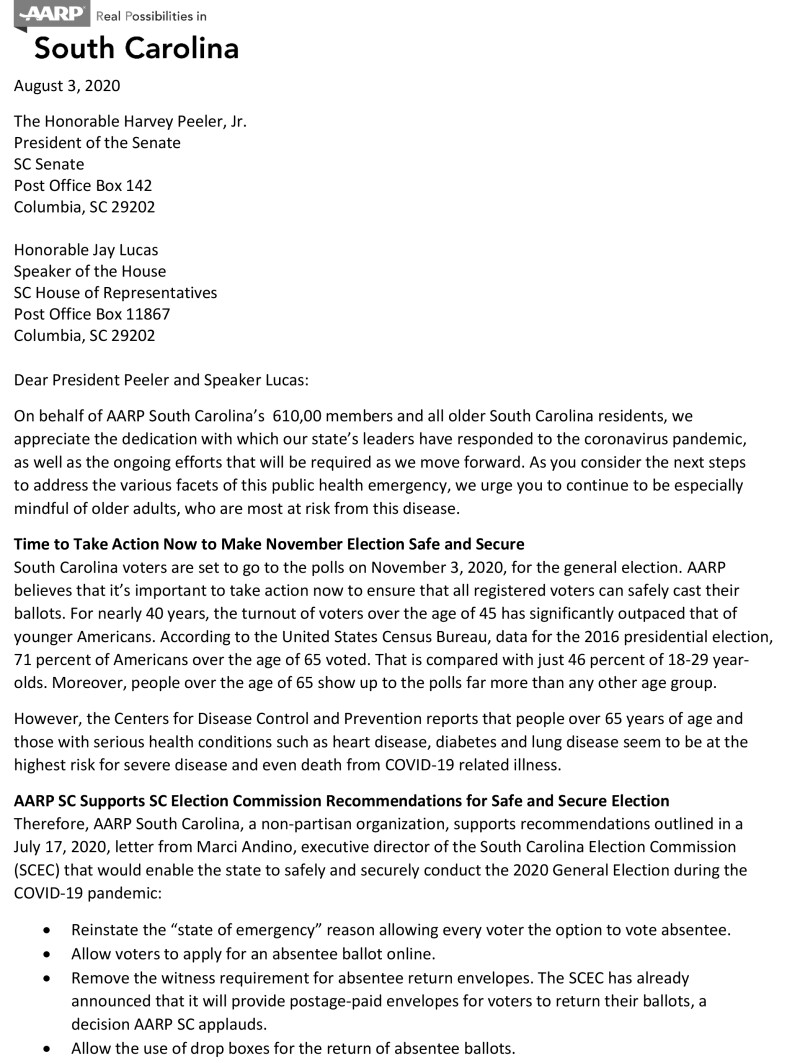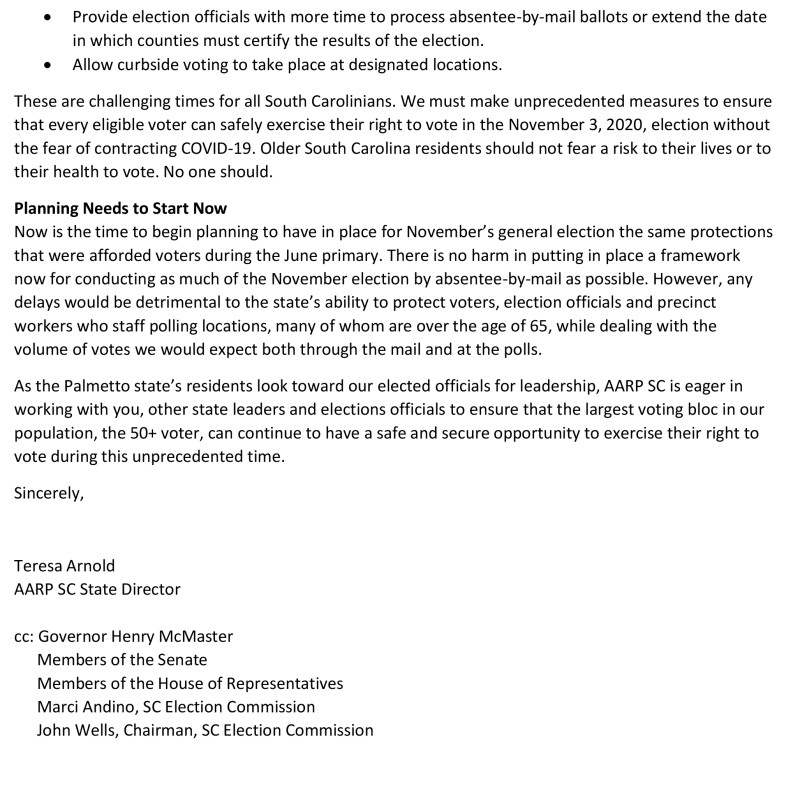 About AARP South Carolina