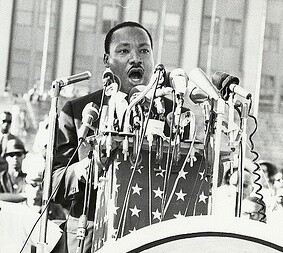 It's been 55 years since Martin Luther King Jr. gave his iconic "I Have a Dream" speech, changing the course of civil rights in America. AARP South Carolina invites members to celebrate the MLK holiday weekend, Jan. 12-15, in Myrtle Beach.

AARP is a key sponsor of the celebration, which includes a 5K Freedom Run, film festival, ecumenical service, talent show and parade.

Saturday morning will feature a job fair and workshops on contract possibilities for small businesses and the value of diversity. A "Drum Major" Awards breakfast (named for one of King's sermons) is set for the Monday holiday.

For the full schedule and breakfast tickets, go to carolinaafricanheritagefoundation.com.
About AARP South Carolina