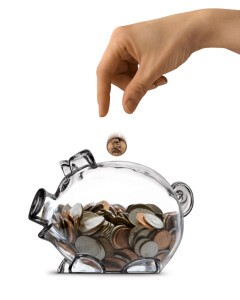 By Holly Fisher

David Hill said he can't raise salaries for his 130 workers at PLAN Home Health Care as much as he'd like from the $10-to-$12 hourly wage many earn, but he's hoping to help them in another way: saving for retirement.

The idea—commonly called work and save—would give employers the option of enrolling their workers in a retirement program coordinated by the state. The initiative would be voluntary for both employers and employees, but supporters hope it would be simple enough that most businesses would opt in.

The Palmetto Work and Save Program is supported by AARP South Carolina and will come before the state legislature when it meets next month.

"I can see such a tremendous need for this particular program," said Hill, 73, whose Greenville business provides in-home heath care. "I really believe my employees would embrace it."

A retirement payroll deduction helps workers save on a pretax basis, and would make it easier to retain people in an industry with high turnover, he said.

A May 2018 University of South Carolina feasibility study noted that about 70 percent of the state's workers do not have access to an employer-based retirement savings plan. Yet an AARP survey of registered voters earlier this year found that 91 percent of employees would use such an offering.

Workers are about 15 times more likely to save via payroll deduction than on their own, according to research by the AARP Public Policy Institute.

A few other states have implemented retirement programs. Some, including Oregon and Connecticut, are mandatory for most businesses. "But in South Carolina, we want to try something different that would be helpful to workers," said Jim Love, associate state director for advocacy at AARP South Carolina.

Employers could manage the program through their existing payroll service at little or no extra cost, Love said.

Employees' default contribution would be 6 percent, but they could change that amount and take their plan with them when changing jobs, if their new company is part of the program.

For information, go to AARP's blog, aarp.org/scsecurefuture.

A good investment
"This is a good investment," Love said. The state could save $37.5 million on public assistance programs between 2018 and 2032 if lower-income retirees saved enough money to increase their retirement income by $1,000 per year, according to AARP research.

Andrew Todd, a certified financial planner at Asset Management and Planning LLC in Columbia, served on AARP South Carolina's Work and Save Task Force, a group of business and community leaders that studied ways to implement such a program in the state.

He notes that many entrepreneurs are focused on running their companies, not managing a 401(k) plan.

"The vast majority of businesses I see that don't have retirement plans are filled with the workers who need it," Todd said. "If we make this genuinely turnkey, I think a lot of business owners would adopt it because they would retain employees without a cost or time burden on them."

With easy payroll deductions, Hill sees no downside. "I'm sold on it already."

Holly Fisher is a writer living in Mt. Pleasant.
About AARP South Carolina