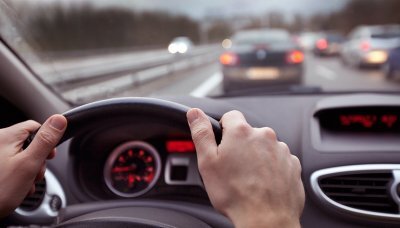 By Holly Fisher

Alexander Chew has been teaching driver safety for more than 15 years, but the retired university professor says he still learns something new with every class he leads.

The AARP Smart Driver volunteer instructor and Aiken resident teaches three or four courses each year, focusing on topics such as when to cut back on driving and avoiding rush-hour traffic or poor driving conditions like rain and fog.

"It's older adults helping each other," said Chew, 78, who taught educational psychology at Georgia Southern University. "People stay after the class and interact. It's just been rewarding."

Karen Patterson, 68, of Barnwell, became South Carolina state coordinator for AARP Driver Safety in January and is seeking more dedicated instructors like Chew. The goal is to add courses, particularly in remote areas.

"There are so many places that aren't being reached," she said.

The need for driver safety training is acute in South Carolina, a state that routinely ranks high on lists of the country's worst drivers.

Car Insurance Comparison, a Seattle-based company that uses government data to rate states on driver safety, consistently ranks South Carolina in the 10 worst states. In 2018, it ranked No. 2.

Tackling sensitive subjects

South Carolina Secretary of Transportation Christy Hall is well aware of the state's dismal driver safety record.

In 2017, the Legislature passed a motor fuel tax increase that will generate $600 million for road improvements each year. A 10-year state Department of Transportation plan will tackle long overdue resurfacing and maintenance, interstate-widening and bridge-replacement projects.

The state fuel tax—one of the lowest in the nation—will increase by 2 cents each July until it reaches 28.75 cents per gallon in 2022.

Hall explained that the money will also go toward what she calls "the worst of the worst"—fixing 1,000 miles of some of the state's most dangerous roadways. New safety features will include wider shoulders and rumble strips.

"The goal is to give drivers warnings and room to self-correct, instead of them crashing into a roadside obstacle," she said.

While roadwork is critical to driver safety, Hall said education and driving behaviors are also key.

"The drivers themselves have to take personal responsibility," she said.

That's where AARP's Smart Driver courses are vital.

"When you first get your driver's license, that's it when it comes to any studying of driving," Patterson said. "This really is a refresher course for older adults. We address where they are more susceptible to getting into accidents, such as merging, yielding and making left turns."

The course also discusses a sensitive subject for older drivers: when to cut back on driving or surrender the car keys.

Another section covers physical changes that could inhibit driving, such as slower reaction times or poor depth perception.

"Everyone who takes our classes learns something that makes them drive longer safely," Patterson said.

Drivers are eligible to receive a discount on their auto insurance after completing the course.

Find an upcoming class at aarp.org/findacourse or call 877-846-3299. Register for the online course at aarpdriversafety.org.

Holly Fisher is a writer living in Mt. Pleasant, S.C.
About AARP South Carolina