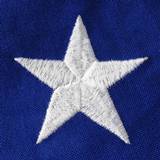 AARP South Carolina, Palmetto Goodwill, Myrtle Beach Harley-Davidson and the Veteran's Welcome Home and Resource Center announce Stand Down at the Beach set for Friday, September 19, 2014. Stand Down is an event to provide services to homeless Veterans and Veterans such as food, shelter, clothing, health screenings, VA and Social Security benefits counseling, and referrals to a variety of other necessary services, such as housing, employment and substance abuse treatment. Stand Down is a collaborative event, coordinated between local Horry County resources, government agencies, and community agencies who serve the homeless.

Stand Down at the Beach will be held at U.S. Army Reserve, 3392 Phillis Boulevard, Myrtle Beach, Market Common from 9 a.m. until 2 p.m. You can follow Stand Down at the Beach on Facebook. The first Stand Down was organized in 1988 by a group of Vietnam Veterans in San Diego. Since then, Stand Downs have been used as an effective tool in reaching out to homeless Veterans, reaching more than 200,000 Veterans and their family members between 1994-2000.

While its primary goal is helping homeless veterans access the resources needed, including housing, to regain their highest level of independence; its secondary goal is to bring our community and service providers together in a collaborative format that can build relationships throughout the year that positively benefit homeless veterans. Ultimately, it is our hope that such events can bring forth the awareness, political/community will and consistent data necessary to assert the on-going resources it will take to end veteran homelessness once and for all.

How can you help? Volunteers are needed along with donations of toiletry and personal care items. Email your questions here.
About AARP South Carolina