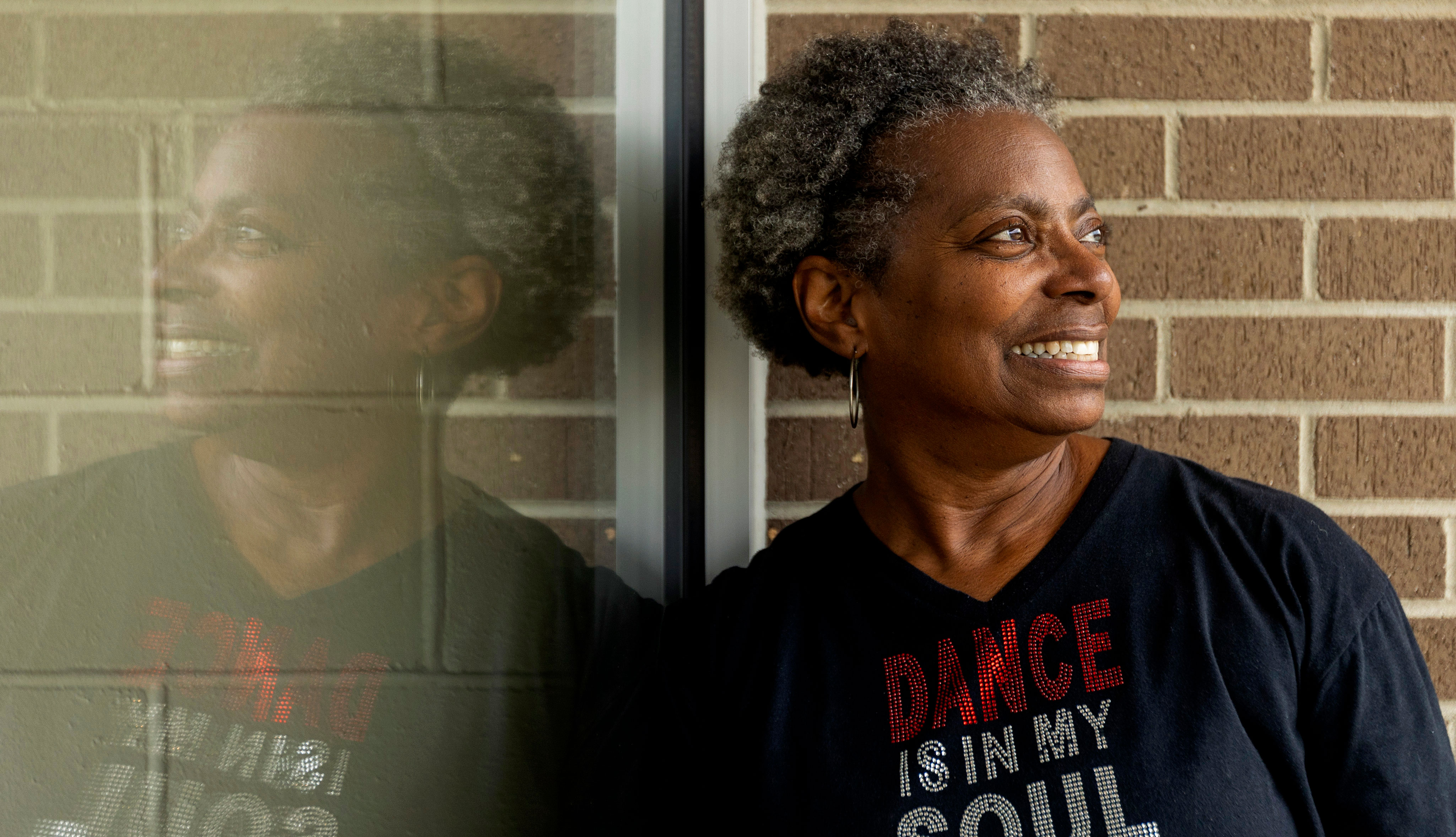 Every military veteran has a few good stories, but not many of them involve coping with a shortage of maternity clothes.

That was just one situation Mechille McDonald encountered after joining the Women's Army Corps during the 1970s. As the Vietnam War wound down, WACs were encouraged to stay in the service not just as nurses, but as soldiers. McDonald had married a fellow soldier and was expecting her first child.

"They didn't have maternity uniforms," she recalls today, "so I had to wear civilian clothes with my name on them."

After a 24-year career that included tours overseas, being a drill sergeant at Fort Jackson and earning degrees in social work, McDonald, now retired, is using her expertise to help AARP South Carolina expand outreach to veterans and their families. Initial efforts are underway in the Columbia, Sumter and Myrtle Beach areas.

McDonald will lead the Columbia team. She's confident she can find AARP members like herself who have a heart for service. Adjusting to civilian life is challenging, she says—from getting needed benefits to coping with people not quite as punctual as everyone was in the military.

"And with our older veterans, a lot of times they just need someone to talk to, someone to listen," she adds.

Older vets also are a concern for Joe Meyers, director of veterans outreach for AARP South Carolina. Nearly three-quarters of the state's roughly 400,000 veterans are over 50, but many of them are not using U.S. Department of Veterans Affairs health care benefits, according to AARP research.

Teams offer insight, training

Meyers, who served six years in the Air Force, says that although many organizations and agencies offer help, vets often hesitate to reach out. "Especially among wartime veterans, there's a lot of survivor guilt and a feeling that they'd be taking a handout, not an earned benefit," he says.

Volunteer teams like the one led by McDonald are designed to find the best ways to help veterans. They might set up talks for civic groups, organize giveaways or teach vets to use the internet. With training, they could connect veterans and families with organizations that help with health care, finances or jobs.

AARP's outreach focuses on four main areas, detailed at aarp.org/veterans.

Family caregiving. Guides cover topics including how to assess need, organizing important documents and locating help for veterans. They are available on the AARP veterans website or by calling 877-333-5885, option 1.

Fighting fraud. AARP's Veterans Fraud Center is an online hub with information about scams targeting the military community (aarp.org/vetsfraudcenter). Such attacks increased by 69 percent in 2021, federal data shows.

Easing life transitions. Also on the website are resources to help with financial and employment issues. AARP notes that research shows that veterans often say that their jobs don't match the skills they learned in the military.

Connecting to benefits. These include ones from the VA, the Department of Defense, TRICARE, Medicare and Medicaid.

Meyers says anyone interested in volunteering in the Columbia, Sumter or Myrtle Beach areas can contact him at jmeyers@aarp.org or 803-626-2108.

Linda Lamb is a writer living in Columbia.

For More on Helping Veterans:

U.S. Department of Veterans Affairs Office of Inspector General, fraud resources
Scams Veterans Need to Watch Out For
About AARP South Carolina
Contact information and more
from your state office. Learn what we are doing to champion social change and help you live your best life.