AARP South Dakota
News and events for the 50+ and their families in the Rushmore State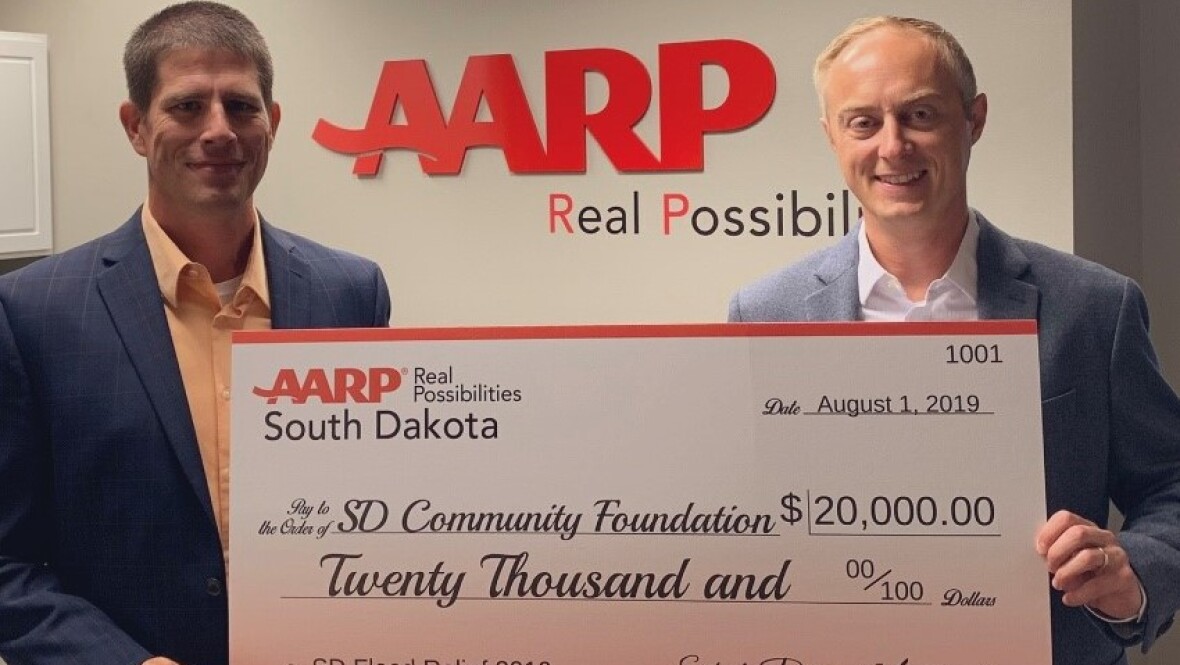 AUG 13, 2019
AARP donates $20,000 to the SD Community Foundation for flood relief.
JUL 25, 2019
Our free, two-part webinar will help you start decluttering your life.
JUL 25, 2019
Local communities receive money to complete quick action community projects.
JUL 24, 2019
Learn about this and other commonly asked questions at AARP's special free webinar.
Contact information and more from your state office. Learn what we are doing to champion social change and help you live your best life.