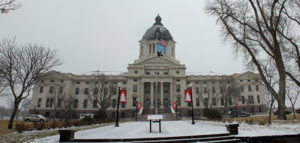 New laws that provide South Dakota residents with greater consumer protections—championed by AARP South Dakota and its volunteers at the state capitol—take effect July 1.

One allows buyers who make a door-to-door purchase to cancel the sale electronically, such as via email.

Another makes it a felony for a person to use a scanning device to steal credit and debit card information from unsuspecting customers.

The laws are among the proposals passed by the Legislature and signed by the governor earlier this year.

To learn more about stronger protections for consumers, go to aarp.org/sd.