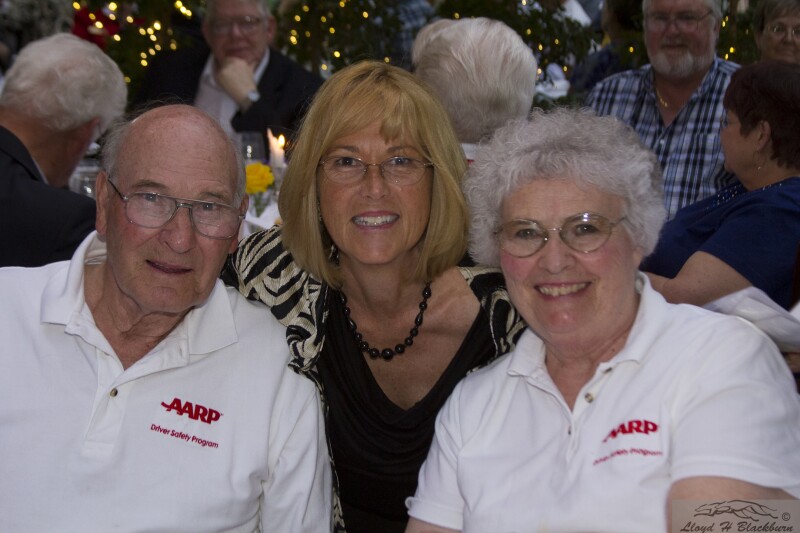 AARP Utah extends its warmest congratulations to Duane Blackwell, AARP's Driver Safety Program 2014 Utah Volunteer of the Year who was recently selected as the Regional Volunteer of the Year for Western Region 2. He will now compete with seven other regional winners across the country for the Michael Seaton Volunteer of the Year, the highest award bestowed within the Driver Safety Program recognizing its most outstanding volunteer.
Duane began teaching the AARP's Driver Safety class over twenty years ago in 1994. Throughout his long tenure, he has heightened awareness of the drive safety courses and increased the numbers of participants in the program by being a great communicator and data manager. According to Driver Safety Program State Coordinator Paulette Welch, Duane maintains a data bank of the participants he has ever taught! He contacts each person on their third year anniversary to personally invite them to take a refresher course. He also takes advantage of local bulletin boards in supermarkets, libraries, the city hall and other public places to spread the word about his upcoming classes. He promotes the program through presentations to civic organizations and local government agencies such as the Elks Club, American Legion, and "Meals on Wheels" drivers as well.
In her nomination of Duane for the Regional Volunteer of the Year honor, Paulette stated, "In addition to expertly presenting the classroom material, Duane recruited outside experts to talk about specific topics highlighted in the course. Duane's son is a truck driver and has spoken to classes on sharing the road with others and (avoiding dangerous behaviors) . . . Duane has also recruited medical professionals, such as his own personal physician, to take the course. His physician then encouraged his patients to take the course because he experienced, first hand, the benefits of the program."
Duane was also an early adopter of CarFit in Utah and incorporated this program into his classes. He believes this is a wonderful opportunity to demonstrate how mirrors can be adjusted to reduce blind spots and to demonstrate how best to use seat belts and head restraints.
He also shows extraordinary commitment to the Driver Safety Program as Duane recently lost both feet and cannot stand for long periods of time. This did not deter his service; he now serves as the Southern Utah Smart Driver Marketing Coordinator. This position has motivated him to stay active in the program and use his talents to set up classes through the Southern part of the state. He also makes house calls to people unable to attend classes!
AARP Utah is proud to have Duane Blackwell among its family of volunteers and wishes him luck in securing the Michael Seaton Volunteer of the Year award.