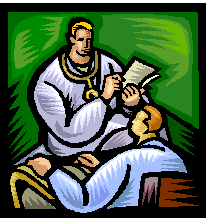 Utah taxpayers and our representatives in the legislature are debating whether or not we should accept federal assistance (our tax dollars) to provide Medicaid coverage to our uninsured. What should we expect to happen if those previously uninsured Utahans gain access to health care through Medicaid?

I'd love to see an immediate turn-around in health outcomes. I'd like to see convincing evidence that it produced a healthier populace, fewer hospitalizations, fewer preventable deaths, fewer complications of chronic diseases and better overall health status.

I believe that evidence derived from carefully designed experiments is superior to "going-from-the-gut" as a basis for decision-making, even when the conclusions are not quite what we'd like them to be. The Oregon experiment, co-authored by a blue-ribbon coterie of authors from first-rate institutions, suggests that the benefits will be incremental and positive, but unimpressive at first.

The May 2 issue of the New England Journal of Medicine summarizes a multicenter report of a study in Oregon; [i] it describes the results of a pilot Medicare expansion. Roughly half of the study group was selected by lottery to apply for Medicaid coverage, while half was not, for a total of roughly 12,000 subjects. The results were gathered roughly 2 years after the lottery. Among their conclusions:

"We found no significant effect of Medicaid coverage on the prevalence or diagnosis of hypertension or high cholesterol levels, or on the use of medication for these conditions".

"Medicaid coverage significantly increased the probability of a diagnosis of diabetes and the use of diabetes medications but we observed no significant effect on" … (a laboratory test that indicates improvement in sugar control).

On the positive side there was less reported depression and the use of preventive services increased. Significantly, catastrophic out-of-pocket medical expenditures were nearly eliminated.

As we contemplate expanding Medicare in Utah, how does this study help us? We must be realistic. We won't see any miracles in the short-term. Diabetes, cancer, heart disease and hypertension will still be with us. Chronic diseases are notoriously resistant to intervention and a couple of years is too short a time to demonstrate an improvement in outcomes, even if care is better and compliance is perfect. The demonstrated improvement in diabetes detection and treatment is worthwhile and can be expected in the longer term to lead to better outcomes.

This study provides no data on whether Medicaid funding kept patients from going to the most expensive health care setting, the emergency room. Nor did it estimate the savings to us taxpayers who indirectly underwrite their uncompensated care. It does not quantify the savings to hospitals that today provide charitable care and pass the expense on to the rest of us. That said, to eliminate catastrophic out-of-pocket expenses, defined in this study as more than 30% of income, for parents who are already struggling to feed and house themselves and their children is simply the right thing to do. The authors of the accompanying editorial point out, "Insurance has three main purposes: to protect financial assets in the event of illness, to improve access to care, and to protect health. [ii]" Two out of three would be a darn good start.

-----

Dana E. Wilson, M.D. AARP Executive Committee Volunteer. The opinions expressed by Dr. Wilson are his own, and not necessarily those of AARP.

---


iSpecial article. The Oregon Experiment – Effects of Medicaid on Clinical Outcomes. K. Baicker and others. New England Journal of Medicine 368 (18): 1713-1722 (2013).




[ii]
Editorial. Protecting Finances and Improving Access to Care with Medicaid. R. Kronick and AB Bindman. New England Journal of Medicine 368 (18): 1744-1745 (2013).