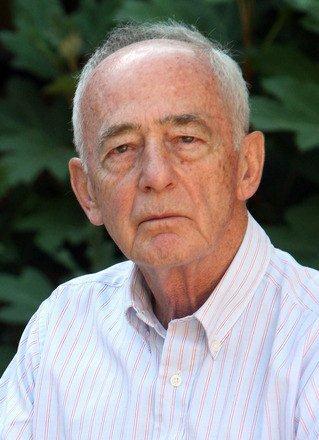 Photo by Rick Egan, The Salt Lake Tribune



Art Sutherland is a long-time volunteer with Crossroads Urban Center, fighting to rein in payday lending abuses and working to reduce the tax on food. And he also serves as an Area Coordinator for AARP Utah, serving the Salt Lake City area. His calm demeanor belies his fierce dedication to his watchdog role in the Utah legislature and careful attention facts and figures. This isn't a surprise, given that he is a graduate of the Massachusetts Institute of Technology with a doctorate in aeronautics and astronautics. After retirement from a stellar career, he decided he wanted to commit himself to public service, particularly on behalf of low-income Utahns.

To commemorate his achievements, he is the recipient of the Joe Duke-Rosati "Hellraiser" award which was given at the annual poverty summit hosted by the Utah Poverty Partnership. He earned this honor by "tweaking the tail of the dragon," as he says, defending low-income people from practices and policies that are unfair and deceptive. According to Linda Hilton, director of the Coalition of Religious Communities (CORC) which is part of the Crossroads Urban Center, "he is willing to speak up and speak out, holding the legislature and government entities accountable for what they say and do."

Joe Duke-Rosati, the award's namesake, died at age 50 from brain cancer after working for 21 years for the Salt Lake Community Action Program. He was considered a legendary advocate who was unafraid to take strong positions.

AARP Utah congratulates Art on this much-deserved award, and we consider ourselves very fortunate to have him as a volunteer on our side.