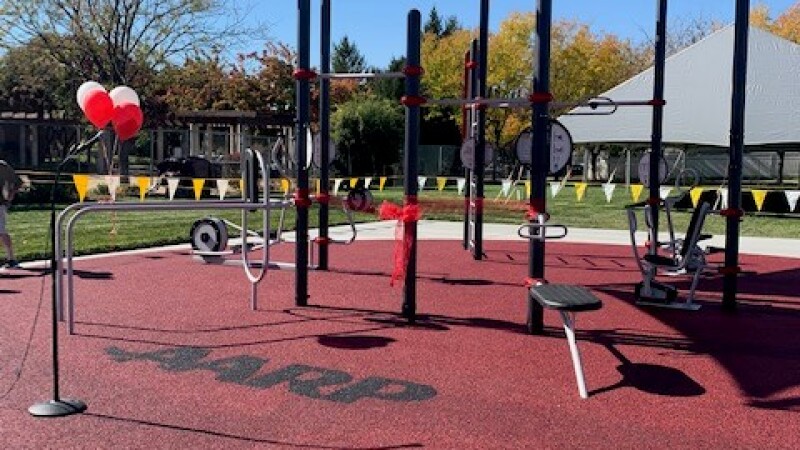 South Salt Lake has a new way for residents to boost their physical and mental health without joining a gym: the AARP-sponsored outdoor fitness park, organized by FitLot in Bickley Park, next to the Columbus Senior Center.

For free instruction on equipment use, email Aaron Wiet, awiet@sslc.gov, or call the Recreation Department (801-412-3217).

Encouraging fitness is especially important now, says Mayor Cherie Wood, because "mental and physical health are a big challenge for many community members, and the pandemic made this especially acute."

AARP Utah Director Alan Ormsby agrees. "Not only is exercise a key way to maintain that physical health, but it can also impact the ability to cope with stress," he says.