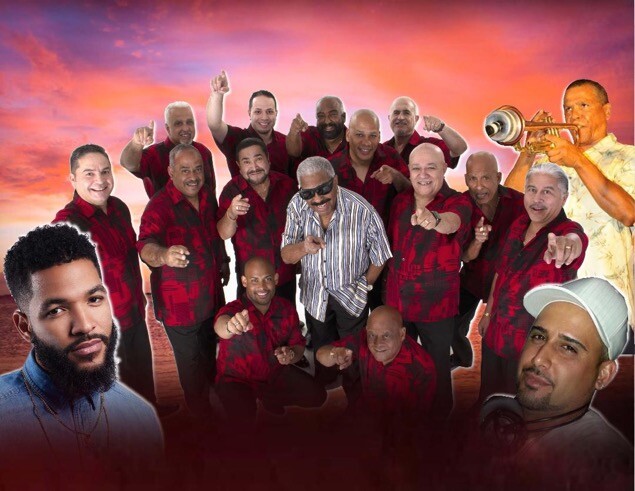 En Español This year AARP is celebrating the Friendship between the Virgin Islands and Puerto Rico like never before.

AARP is hosting a Musical Extravaganza in collaboration with the VI/PR Friendship Committee to celebrate the ties between Virgin Islanders and Puerto Ricans to mark one of the greatest events of the year and the opening of the VI/PR Friendship Festivities. It is all happening on Friday, October 4, 2019 in Christiansted, St. Croix, USVI.

The events begin with Latin Jazz at the Park with Eddie Russel at 5:30 pm. Simultaneously in Christiansted Town, the Christiansted Retail and Restaurant Association – CRRA joins AARP in the celebration with entertainers, music and local food and refreshments by vendors for all ages.

The Main Event begins on Stage at the Caravelle Hotel and Casino Road Strip at 8:00 pm with entertainment by popular local DJ, DJ Ricky Sounds opening the Main Musical Attraction which begins performing at 9:30 pm, directly from Puerto Rico, The World Renowned – The Salsa University – EL GRAN COMBO DE PUERTO RICO. Following at 11:30 pm local Soca Artist – Adam O will be on stage to entertain with popular local soca music.

And as part of the festivities everyone gets a chance to win a prize when they enter the AARP CELEBRATES VI/PR FRIENDSHIP 2019 GIVEAWAY to win a ROUND TRIP FOR 2 FOR A 3 NIGHTS STAY at our sister island of Puerto Rico.

THIS EVENT IS FREE BUT REGISTRATION IS REQUIRED TO ATTEND. REGISTRATION IS AN AUTOMATIC ENTRY TO THE GIVEAWAY/RAFFLE. MUST BE PRESENT TO WIN!!! Register online at this link: AARP CELEBRATES VI/PR FRIENDSHIP 2019 EVENT REGISTRATION or at http://aarp.cvent.com/AARPCelebratesVIPRFriendship2019 or the AARP Virgin Islands Facebook Page or by calling 1-877-926-8300.

AARP Celebrates VI/PR Friendship 2019 Giveaway Rules or see them at the Event Registration page above.

About AARP Virgin Islands