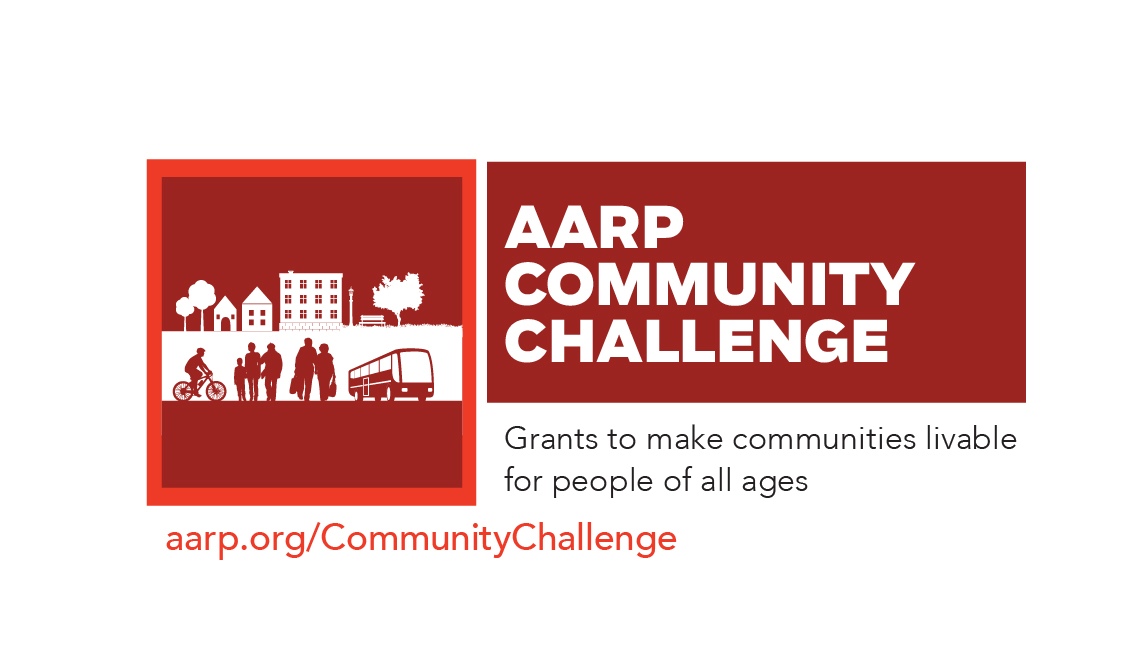 Communities across the District of Columbia are working each and every day to become more livable for residents of all ages.

In support of that work, AARP is excited to be able to provide funding to organizations through the AARP Community Challenge, now in its third year. These "quick action" grants are being distributed to 159 organizations, with at least one in every state, Washington DC, Puerto Rico and the U.S. Virgin Islands.

The Community Challenge grants fund innovative projects that can inspire change in areas such as transportation, open spaces, housing, smart cities and more.

The Community Challenge is part of AARP's nationwide work on livable communities, which supports the efforts of neighborhoods, towns, cities and counties across the country to become great places for all residents. We believe that communities should provide safe, walkable streets; affordable and accessible housing and transportation options; access to needed services; and opportunities for residents to participate in community life.

After funding 217 projects between 2017 and 2018, AARP has increased its investment to nearly $1.6 million for 159 projects this year. (Previous Community Challenge grant recipients in the District include the Van Ness Main Street in 2017 and Capitol Hill Village in 2018.)

Here in the District of Columbia, we are excited about the work that the Community Challenge Grants are supporting this year. Grantees include:

Community Foodworks: Community Foodworks is a network of 15 farmers markets helping to increase access to fresh and health food for underserved populations, while creating new opportunities for local farmers practicing responsible agriculture. To improve older adults' access to nutrition and engagement in the community, Community Challenge funding will be used to better accommodate and welcome older adults in 3 farmers market locations across the city (Columbia Heights NW, Minnesota Ave NE and Cesar Chavez NE). New "Rest & Rehydration" stations will be created that shade tents, tables, seating, water for public consumption and live music entertainment.
Safe Routes Partnership: Safe Routes Partnership is a non-profit that works to advance safe walking and bicycling to and from schools, to improve the health and wellbeing of kids of all races, income levels, and abilities, and to foster the creation of healthy communities for everyone. With funding from the Community Challenge, Safe Routes Partnership is working to improve traffic safety for residents in the Bellevue neighborhood of SE DC (in particular with access to a new supermarket, opening this Fall). Grant funds will be used to bring awareness to traffic safety concerns in the city's Bellevue neighborhood through walk audits and traffic calming demonstrations.
To learn more about the work being funded by the AARP Community Challenge both here in the District as well as across the nation, visit www.aarp.org/communitychallenge.

To learn more about how AARP is working to make communities across D.C. and across the U.S. more livable for all residents, visit aarp.org/livable.