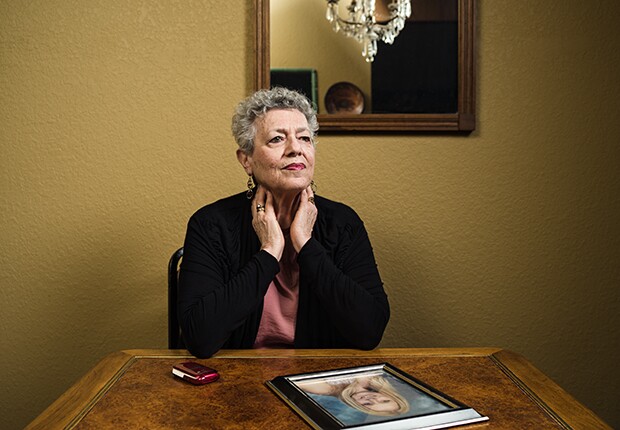 By Dana E. Neuts
Barbara Torrison got the shocking call last November. It was her granddaughter, the caller said, and she was in jail in the Dominican Republic after a car accident. Torrison quickly wired $3,700, then eagerly awaited a call that her granddaughter was all right.
Two days later, she called her granddaughter—who hadn't left the country. Torrison, 71, realized she had been scammed and filed a police report.
"The story was plausible, and I believed what the caller said. She had an answer for everything.
"The more I thought about it, the angrier I got. It was a cruel thing," she added. "I was angry that I allowed this to happen. I should have known better."
Doug Shadel, state director of AARP Washington and an anti­fraud expert, heard about the California widow's story and called her for the details. He described it as a textbook case of impostor fraud—when the caller pretends to be the police, the IRS or a grandchild in trouble.
"The impostors get people into a heightened emotional state, which swamps their logical reasoning," Shadel said. "That's what con artists want. They want you to react emotionally—whether it is love for your grandson, pure fear or 'the feds are coming to get you.' "
In 2016, there were 9,783 impostor scams reported in Washington state, according to the Federal Trade Commission. They were the No. 1 type of fraud reported in the state, representing 24 percent of all fraud and similar consumer complaints.
To combat the growing problem of impostor scams, AARP Washington is partnering with the state attorney general's office, Microsoft, the FTC and BECU (the state's largest credit union) to host free consumer events in Seattle, Spokane, the Tri-Cities and Vancouver starting in May.
Tech fraud on the rise
Tech support scams are another common type of impostor fraud, bilking an estimated 3.3 million U.S. consumers out of $1.5 billion last year.
"Cybercriminals often use the names of well-known companies, like Microsoft, to convince people their services are legitimate. Criminals call, advertise on the web or use a pop-up window in your web browser and direct you to call a number," said Courtney Gregoire, senior attorney in Microsoft's digital crimes unit.
When the consumer calls, the scammer requires a payment of several hundred dollars to resolve an alleged problem.
Attorney General Bob Ferguson (D) said that sharing information is critical in staying ahead of the latest scams.
"Fraudsters are dreaming up new scams to rip off Washington consumers every day, and targeting over-50 consumers in particular," Ferguson said. "Working with AARP, we can get critical information to people before they fall victim, and help them recover if they do get scammed."
Shadel, who is leading the charge against scams for AARP, said the grandparent scam remains popular, along with IRS and online dating scams. Consumers should know that the IRS and the courts never call to demand immediate payment, but use the mail for any notifications.
For details about upcoming fraud prevention events, go to aarp.org/wa. To learn more about fraud and sign up for alerts, go to fraudwatchnetwork.org.
Dana E. Neuts is a writer living in Seattle.