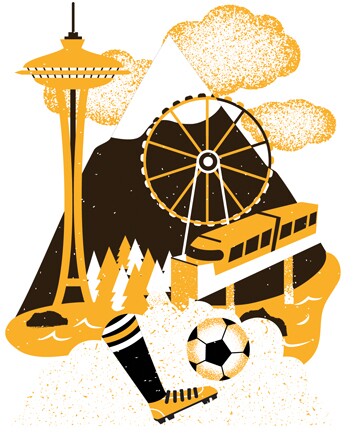 PLEASE NOTE GAME TIME CHANGE. GAME BEGINS AT 3:00PM, DOORS OPEN AT 1:30PM.
AARP and Age-Friendly Seattle are teaming up to host the first Age-Friendly Day at the Sounders on Sunday, Sept. 15.
The popular Seattle Sounders FC will take on the New York Red Bulls in a Major League Soccer match at CenturyLink Field, at 800 Occidental Ave. S.
This is a chance to cheer on the Sounders, meet other AARP members and guests and find out what AARP and Age-Friendly Seattle are doing in your community. Members will also receive a special giveaway.
AARP members and their guests may buy tickets for this match at a discount price of $30 each (up to 19 tickets per buyer). Tickets include a $10 food voucher and access to the Toyota Fan Deck, which provides good views of the game and the Seattle skyline.
Gates open at 1:30 p.m. The match begins at 3:00 p.m.
You may purchase your tickets online for this event at groupmatics.events/event/age.
For more information on the Sounders, go to soundersfc.com.
Seattle joined the AARP Network of Age-Friendly States and Communities in 2016, after making plans to improve housing, transportation, civic participation and employment.
The city is also working for better health services and more outdoor spaces.
—Dana Neuts