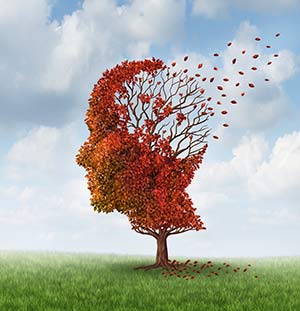 By Dana Neuts

Estella Tirado was a vivacious woman of 83, living independently in California, when her family noticed signs that she was becoming forgetful and easily flustered. Within a year, Tirado was diagnosed with Alzheimer's disease. She died nine years after her diagnosis.

Her granddaughter, Alisa Tirado Strayer, 28, of Seattle, was so inspired by her example that she became the Washington-state lead of the Dementia Friends program, an international effort that educates people and raises awareness about dementia.

"She was very funny and ferocious," recalled Tirado Strayer, who is studying for a master's in social work and public health. "Even with advanced Alzheimer's, she was a role model to me. She was still that same woman."

More than 107,000 people in Washington have Alzheimer's or another form of dementia, a number that is projected to double over the next 25 years.

The Dementia Action Collaborative (DAC), a coalition of public and private advocates, started a Dementia Friends program in the state to raise awareness about the disease and offer support.

Since 2016 the DAC has been at the forefront of preparing Washington for the growth of its population with dementia, using resources such as the "Dementia Road Map: A Guide for Family and Care Partners."

"Once you have a diagnosis, you are really isolated from society," Tirado Strayer noted. "People are scared of what dementia means. They don't want to see it or talk about it."

You've got a friend

Dementia Friends hopes to change that. The awareness program was tested in Seattle and Yakima with a six-month pilot.

If successful, the program will help change behavior, such as how people interact with and talk to those with dementia.

"We are fully invested in the DAC and want to look at programs like Dementia Friends as a good test for engaging with the community on awareness raising around Alzheimer's and other forms of dementia," said Cathy MacCaul, advocacy director for AARP Washington and a coalition member of the DAC.

Through the program, trainers called Champions hold 60- to 90-minute informational sessions to talk about dementia.

Participants are surveyed before and after the sessions to see if their attitudes about dementia have shifted.
Seattle resident Brenda Charles-Edwards, 70, an internet-radio-show host of Seniors Matter!, is a Dementia Friends Champion. Her 96-year-old father shows signs of the illness, so she wanted to learn more.

"This program helps you understand that dementia is a disease," she said. "It is not yet preventable, and people should be treated with kindness. It can happen to anyone."

Charles-Edwards said the sessions attract a variety of people, including spouses, caregivers and people who are just curious.

Data collected during the pilot are being evaluated by the DAC to see if attitudes and behavior were changed during it. Next, the collaborative will consider expanding the program across the state.

For more information, go to DementiaFriendsUSA.org or email DementiaFriendsWA@gmail.com to learn how you can become a Dementia Friend.

Dana Neuts is a writer living in Seattle.