Governor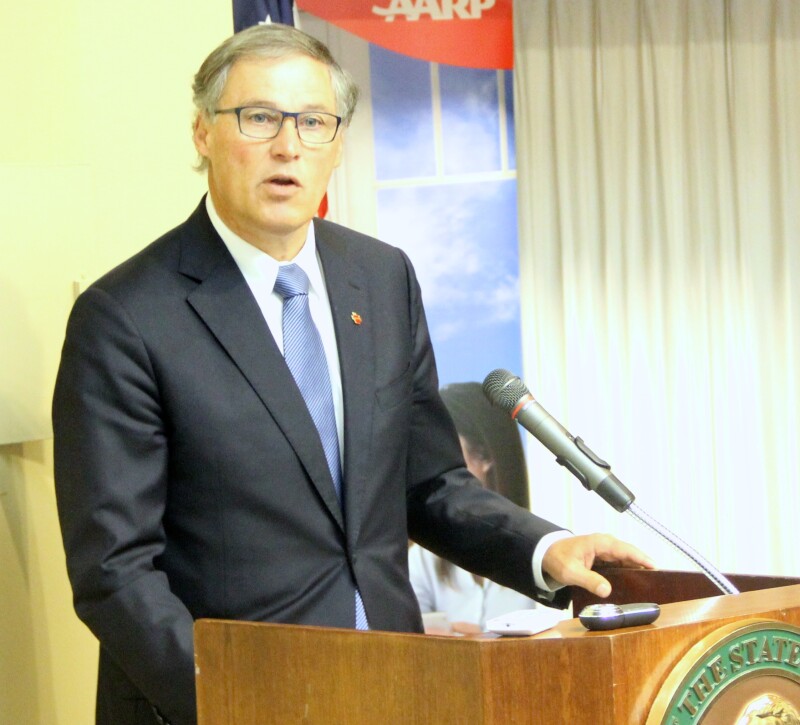 Jay Inslee hosted his first Aging Summit at the Talaris Conference Center on October 1st. The Summit brought together thought leaders, elected officials, and advocates for seniors to brainstorm new ideas for aging in our state. The event was hosted by "Governing" magazine publisher Erin Waters and featured a keynote speech by Stanford University professor Dr. Laura Carstensen.

After the welcome from Governor Inslee and the speakers, the audience broke up into breakout groups to discuss various aspects of aging, all the way from aging in place to transportation. Following the first session, people rotated to a second session, then the whole group reassembled to present their top five ideas. Governor Inslee called the Summit "very worthwhile" and thanked the participants for their innovation solutions.

A comprehensive summary report on the conference is contained in the PDF file attached here: Aging Summit Proceedings - October 2013 In this report, you'll find a full recap of the day and the recommendations discussed for the future of Washington State.

You can also watch a short video on the day at the Summit here. Plus, you can watch Governor Inslee's opening and closing remarks.