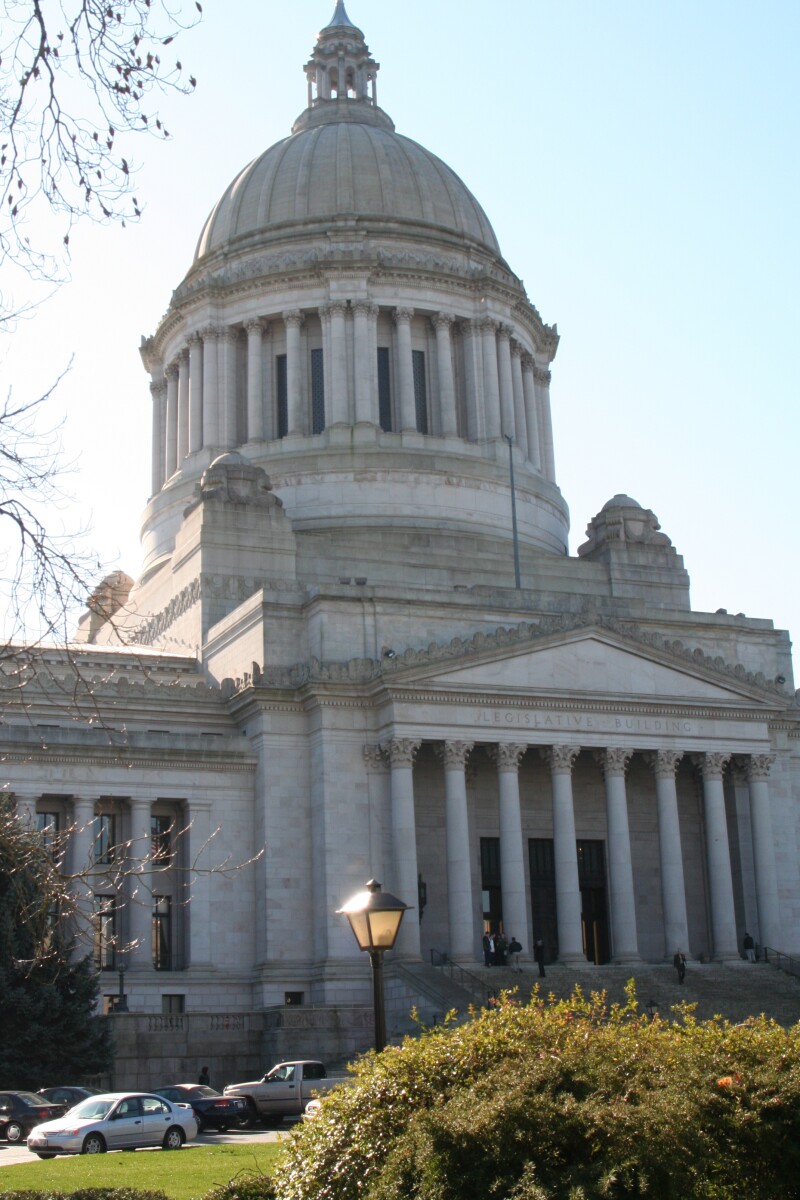 By Cathleen MacCaul, Advocacy Director, AARP Washington

This session the House and Senate both have slim Democratic majorities in Olympia, changing committee leadership and impacting the kinds of bills that move forward. There are many challenges facing lawmakers including large investments in school funding, along with increased spending for housing and mental health. Additionally, the state may have to quickly respond to federal decisions impacting health programs under the Affordable Care Act like continued funding for CHIP (Children's Health Insurance Program).

AARP Washington continues to lobby for an increase in Social Security's personal needs allowance and restoration of Medicaid funding for hearing devices which were included in the Governor's budget. Also on the docket is exploring financing options to help people save for future long-term care needs, and a proposal which would allow Washington counties to adjust the qualifications for the senior property tax exemption program.

Personal Needs Allowance

The Social Security personal needs allowance (PNA) is a set amount of money that people living in a medical facility - like a nursing home, adult family home, or rehabilitation health center – are allowed to retain for clothing, personal items and other incidentals. New federal guidelines for Home and Community-Based Services require that all states ensure residents in community residential settings have access to the community activities. While Washington has modified our assessments, care plans and reimbursement to providers to ensure this is happening, the limited PNA of only $62.79 remains a significant barrier for residents to have meaningful access to the community. AARP will continue to pursue increasing the monthly PNA amount, as well as consolidating our two-tier payment structure into one set amount for all eligible residents.

Senior Property Tax Exemption

Older homeowners on fixed incomes are struggling to stay in their homes because of rising property taxes. Washington State does have a Senior Tax Property Tax Exemption program, but it is underutilized in high cost areas of the state because most applicants exceed the maximum household income of $40,000 to qualify or find the application process overly complicated. In the 2018 legislative session, AARP will explore changes to the eligibility of the program to ensure more seniors receive tax relief.

Restoration of Funding for Hearing Aids under Medicaid

Studies have shown that people with hearing loss have a higher risk of depression, social isolation, serious falls, and an overall reduced quality of life. With an average price tag of $2,363 (per device), hearing aids are increasingly unaffordable for a large segment of low and middle-income seniors. Washington discontinued Medicaid coverage of hearing aids in January 2011. More than half of our United States offer coverage for hearing aids under Medicaid. We made progress on this issue in 2017, and will continue to press legislators and the Governor to include hearing aids in the legislative budget.

Long-term services and supports (LTSS)

LTSS provides aging adults and adults with disabilities the support they need to live independently, including help with personal care, medical assistance, transportation, meals and more. Seventy percent of Washingtonians over the age of 65 will require some type of LTSS. Complicating this issue is a reduction in the number of caregivers available to assist this demographic. In 2010, Washington's ratio of caregivers to persons in need was 7.9 to 1. By 2050, that ratio will be 2.8 to 1.

The average lifetime cost of LTSS for those turning 65 today is $260,000, far more than many families have saved. One potential solution to help offset the cost of care and provide additional support for caregivers is called the Long Term Care Trust Act which would help finance LTSS via a payroll tax. AARP will focus on raising the issue of cost with state legislators, as well as provide input for potential policy solutions.

Other issues continue to rise to the surface including changes in reverse mortgage rules and regulations, addressing the opioid crisis, prescription drug transparency, defined benefits and pensions, and medical debt. AARP Washington continues to advocate for our members, Washington's 50+ and their families to help you live your best life.