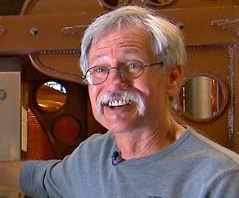 Mike Sherlock spent 30 years in the commercial fishing industry, first running boats in the Bering Sea and later as a shipyard owner. But at the age of 54, he decided he wanted a different kind of life.

When craft liquor distilling became legal in Washington State, Mike and his partner Patti Bishop saw opportunity. Patti owned a software business and both felt like they were working 24/7. Commercial distilling was a huge leap of faith but they took it.

"If you have a dream or a feeling, you should try it. You gotta do it," urges Mike.

"You just never know what you can accomplish until you try," Patti said.

The couple began making 'Mischief' in a couple of warehouses along Seattle's ship canal, distilling whiskey, vodka and gin with ingredients from northwest farmers. Their first product came from the recipe of Patti's great-grandfather.

Mike designed the distillery himself. The unique, closed production system reflects Mike's boat building background.

"He built all of that, if you look at it, it would fit in the hold of a ship. It's very efficient but it's also very compact," said Patti, pointing to the gleaming copper tanks and the complex maze of pipes.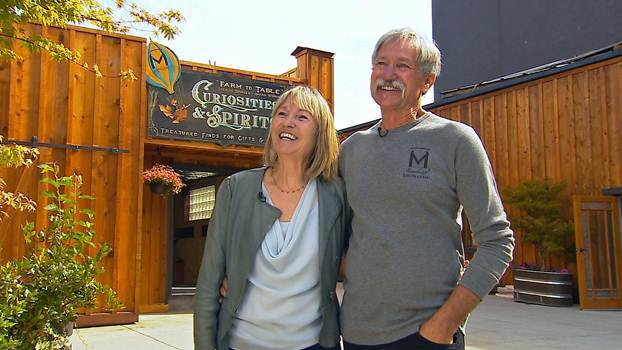 Mike also built a lot of fun into the function here: Mischief's trademark crows are everywhere and every still has a name. There's so much to see here, it's easy to get distracted from what Fremont Mischief makes. But the Mischief liquors are made with painstaking care.

"We use organic and heirloom grains, and for our whiskey, small-crop conventional rye if we can't find enough local organic", says Mike. "We feel these grains make Mischief spirits more flavorful, and give them a softer finish. It's worth it to us because we want to make the very finest for all who choose our products."

"When you go out to a new restaurant or somewhere to eat and you see your bottles up on a shelf somewhere, it's kinda exciting. And it makes you feel good." Mike says.

You can see Mike and Patti profiled on KING5 Evening here:



Do you have a " Life Reimagined" story? We'd love to hear it! Selected stories will receive prizes, including the AARP Realpad™. You can enter by leaving your story in the comments below, by emailing us at aarpwa@aarp.org through our online form, or by posting on our Facebook Page. Full contest rules are available here: AARPs Your Life Reimagined - Contest Rules .