"It's only in the giving of oneself to others that we truly live."
~ Dr. Ethel Percy Andrus, AARP Founder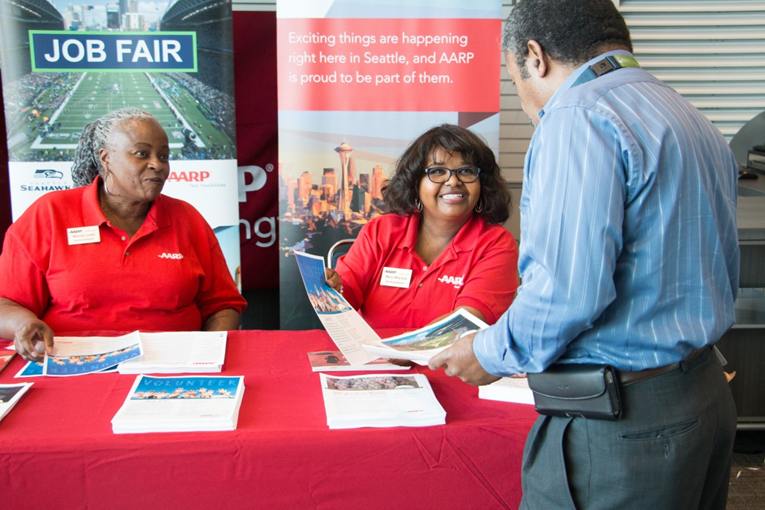 AARP is more active than ever in your community. As a nonprofit, nonpartisan organization for people aged 50-plus, with more than 950,000 members in Washington state, we provide information and resources on issues that matter most to you, your family and your friends. At AARP, one of our most valuable assets is our amazing team of volunteers. Through education, advocacy and service, AARP volunteers and staff work together to address community needs. With your skills, knowledge and wisdom, you're uniquely equipped to make a difference in your community.

Today, we need your know-how and enthusiasm more than ever to help us achieve the goals AARP members care about most—health and financial security, long-term care planning, aging in place, safer and stronger communities, and many more. Share your lifetime of experience by volunteering your time, talent and expertise to make a difference in your community, in Washington State, and across the country with AARP. Here is how you can get involved:

Community Outreach Volunteer
Community Outreach Volunteers serve as AARP liaisons in community, to local organizations and groups. They participate and volunteer at events, conferences, and community meetings; and identify local events and opportunities to increase AARP visibility and engage members. There are also opportunities to give community presentations for programs like HomeFit, Fraud Watch Network and Living Longer, Living Smarter. Last year AARP was at more than 100 events, some of which occur evenings and weekends.

Advocacy Volunteer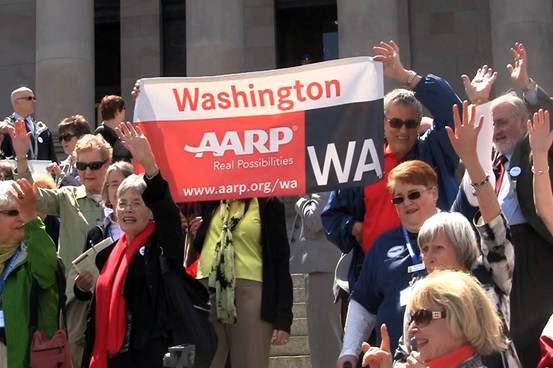 Advocacy volunteers keep up to date on state and federal issues through monthly conference calls, and regular e-mail updates regarding various policy and legislation of interest to AARP members. They periodically meet with State Legislators and other elected officials. During the winter legislative session they participate in AARP's Legislative Luncheon in Olympia, attend committee hearings and stay in touch with their state lawmakers by phone and e-mail regarding AARP's state legislative agenda.

Capitol Action Team
Volunteers on this team work on issues related to the State Legislature in Olympia. Activity is most frequent during the legislative session, January – April. Team members track bills, attend hearings and meetings, and interact directly with legislative staff and lawmakers. We work on a range of health, long-term care, consumer protection, housing and other policy issues. This is a great opportunity to learn more about the legislative process and be part of democracy in action.

Driver Safety
Volunteer with AARP Driver Safety, which each year helps nearly 600,000 older drivers enhance their safe driving skills. Several positions are available, including course instructors, program coordinators, trainers, and telephone coordinators. Courses to the public consist of two 4-hour sessions and are taught several times throughout the year. For more information, visit www.aarp.org/volunteernow.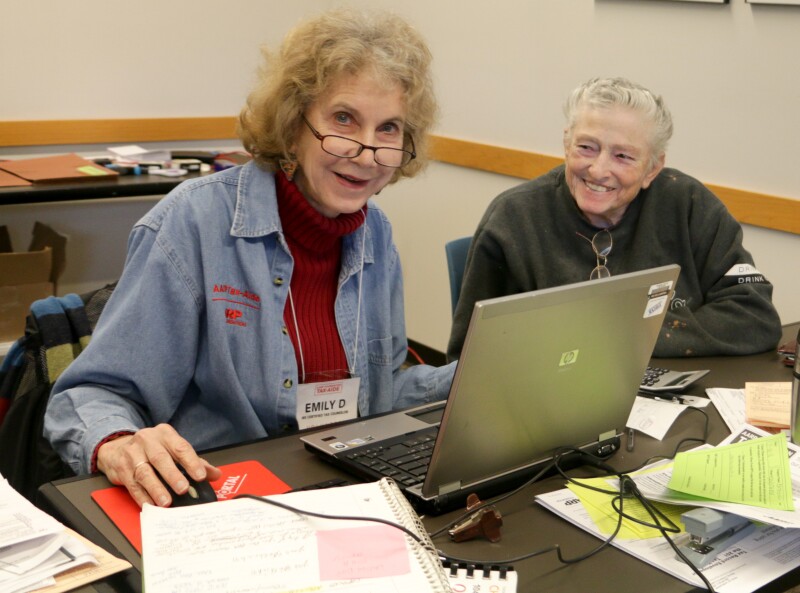 AARP Foundation Tax-Aide
AARP Tax-Aide is the nation's largest, free, volunteer-run tax preparation and assistance service. AARP Tax-Aide helps 2.5 million low- and middle-income people file tax returns each year, with special attention to those who are ages 60 and older. Volunteers are trained and certified by the IRS. In addition to volunteers willing to learn tax preparation, there is a need for technical people who have a computer hardware or software background, and for non-computer roles such as greeters and site organizers – they would not be required to take the IRS tax certification. These positions are active from December through early April of each year.

For more information about any of these programs, contact Ashley Aitken at aaitken@aarp.org.