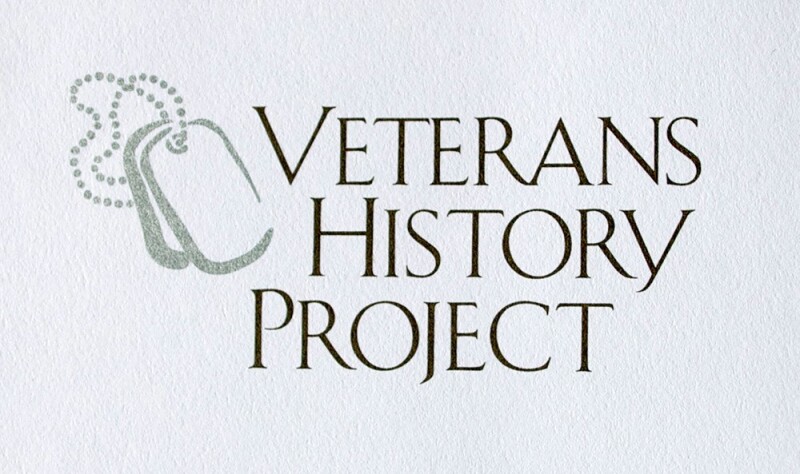 Would you like to preserve a veteran's story in the Library of Congress?

We are working with the Yakima office of Congressman Dan Newhouse to provide training on how to conduct interviews to the Library's standards and also how to submit historical material for the collection. The Library has guidelines that make it simple for you to get a good interview that will become a part of our nation's history. Find out how from a trainer who is coming to Yakima from Washington DC on Saturday, May 18th from noon to 4:00pm. The session will be held at the City of Yakima facility at 421 E. Chestnut Ave., Yakima 98901

Please contact Derek Flint of Rep. Newhouse's office to RSVP and for any questions at (509) 452-3243 or by email.
Spots in this training are limited so please contact Derek to reserve your place.
The Veterans History Project of the American Folklife Center collects, preserves, and makes accessible the personal accounts of American war veterans so that future generations may hear directly from veterans and better understand the realities of war. More information about the project can be found here:
www.loc.gov/vets
.
C
ongressman Dan Newhouse is participating in the Library of Congress' Veteran's History Project and is looking for volunteers to conduct interviews with our veterans.
AARP is the founding corporate sponsor of the Veterans History Project. In addition to providing initial major funding for the Project, AARP also spreads the word to our volunteers and almost 38 million members across the country, encouraging them to get involved. Individual volunteers, and volunteers from organizations around the country, interview veterans and collect first person narratives.
Any individual or organization may participate, including family members and friends of veterans, students age 15 or older, high school and university educators, authors, veterans service organizations, places of worship, retirement communities, Scout troops, local businesses and professional associations. Come learn the latest standards and techniques.