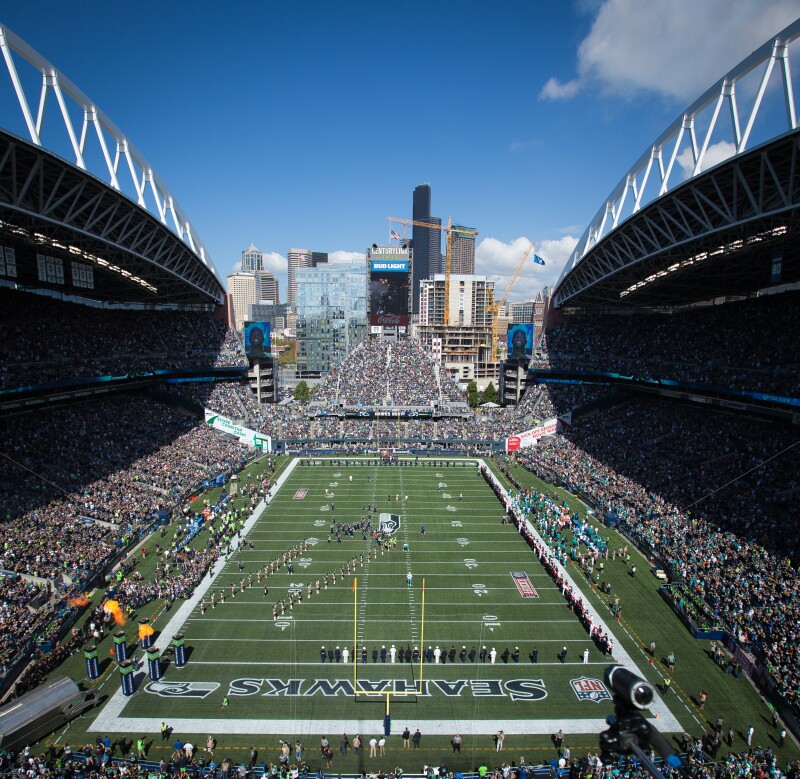 Would you like to work for the Seahawks? AARP Washington, the Seattle Seahawks and CenturyLink Field are teaming up on a mission to fill hundreds of game-day and events jobs at Seahawks and Sounders FC games, major concerts and other events at CenturyLink Field and the WaMu Theater.

"We've found that many of our best employees are older or retired", said Chad Scarbrough, Training and Events Manager for the Seahawks and First & Goal, Inc. "These folks are dedicated and enthusiastic and often have valuable experience in the many different roles we need."

CenturyLink Field has many positions in Food & Beverage and Guest Services roles. From ushers to beer vendors; catering servers to concessions cashiers, cooks to suite managers, there are many opportunities for outgoing, upbeat and team-oriented personalities. The mission is to enhance the fan experience and "Exceed Expectations, Every Guest, Every Time". The Seahawks have found that older workers bring experience, dedication and passion to the job and are looking to add more employees aged 50+ to their team.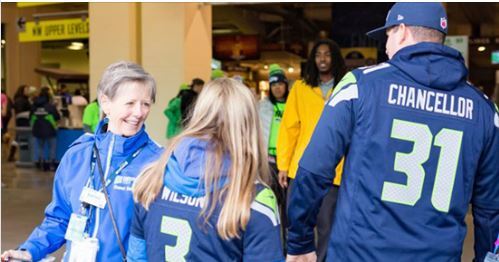 CenturyLink Field will be holding special hiring days throughout the summer. You can see more info on the jobs here at this link and fill out an application. You'll be contacted by a staff member to arrange an interview at one of the hiring days.

"These jobs will be of great interest to many of our members," said AARP Washington Volunteer State President Mike Tucker. "Whether folks over age 50 are retired or still working a full-time job, the chance to earn extra income in such a fun environment is very attractive. The flexibility and choice in hours and responsibilities is exactly what a lot of people in our membership are looking for. And what could be a more exciting place to work!"
Here is some general information about open positions:

Able and willing to work nights and weekends
Committed to working 90% of Seahawks games, plus Sounders FC games, and a handful of concerts/full-stadium events each year
Starting pay at $15.00/hr or more
A starting average of 2-3 shifts/month; 5-8 hrs. per shift. There are opportunities for more events and hours for those interested. Increased pay, responsibility, supervisory positions and hours at a variety of events are possible with demonstrated performance.
APPLY HERE NOW
* This is not an AARP hosted link. Any information you provide will be governed by the privacy policy of the hosting organization.

For more from AARP on job resources for older workers, visit https://www.aarp.org/work/. And to search for other job opportunities, check out AARP's Job Board here. You'll also find our Work From Home Job Board here.