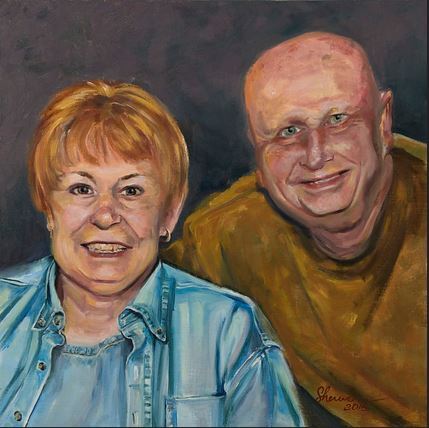 AARP honors local family caregiver Stuart Seibel of Yakima with the Washington state "Portrait of Care".
"One might think that the toughest part of caregiving would revolve around shopping, cooking, clearing and other household duties but it's not," says Stuart. "The greatest challenge is keeping a positive attitude, along with faith and hope, not only for Carol, the patient, but also for myself as caregiver. Years ago I was taught, 'Attitude is everything.' This is so vital with illnesses, probably more so than when it was drilled into my head in aviation. It is fortunate that both Carol and I are positive people. It really helps on those occasions when she is down, I am up, and visa versa."
Stuart, age 73, provided full-time care for his wife Carol as she battled ovarian cancer, passing away in January. The fact that the chemicals used in Carol's chemotherapy could be toxic to others led Stuart to do virtually all the caregiving alone, in order to spare other family members.
AARP believes family caregivers like Stuart aren't celebrated nearly enough. Because of their tireless efforts, older parents, spouses and other loved ones are able to live independently at home and in the community - where they want to be. It's a labor of love, for sure and often more than a full-time job.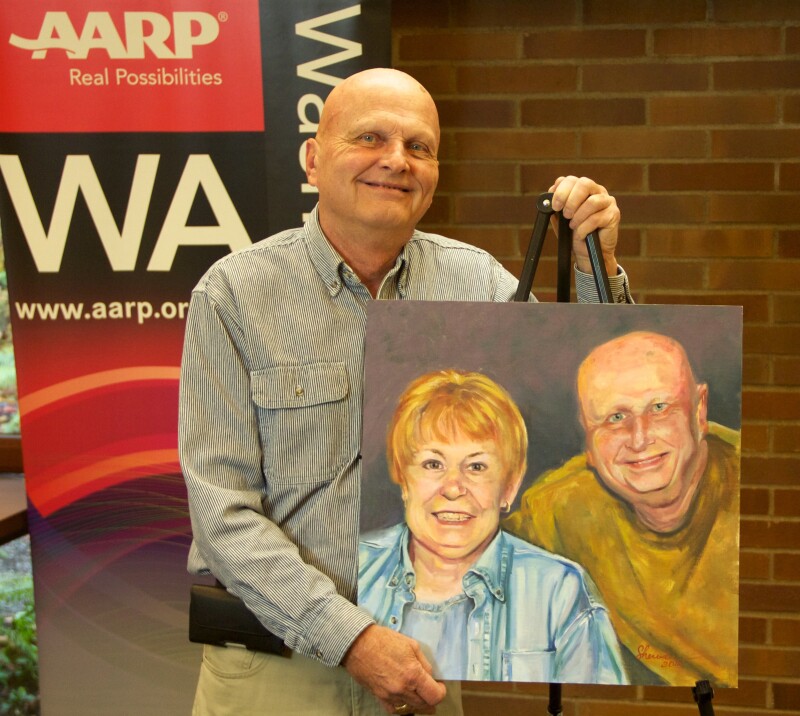 Stuart is one of more than 1,250,000 family caregivers in Washington. Together they provide an estimated $10 billion in unpaid care each year, helping their loved ones with everything from:

Bathing and dressing
Cooking meals
Transportation
Finances
Complex medical tasks, like wound care, injections and more.
That's why AARP is spotlighting their experiences of hope, love, dedication and perseverance through our storytelling initiative, I Heart Caregivers. In honor of National Family Caregivers Month in this November, we randomly selected 53 of these unsung heroes, one from every state as well as Washington, D.C., Puerto Rico, and the U.S. Virgin Islands – including Stuart– to receive Portraits of Care, original paintings of each family caregiver and his or her loved one, from photos submitted through I Heart Caregivers.
Share your story today and help us fight for you and your family.
Fighting for family caregivers in Washington
At AARP, we know family caregiving can be a big job. That's why we're fighting for more support – and commonsense solutions – to make big responsibilities a little bit easier.
This legislative session in Olympia, we're fighting for the Caregiver Advise, Record, Enable (CARE) Act to help family caregivers when their loved ones go into the hospital and as they transition home. You can learn more about the CARE Act in Washington here.
If you're a family caregiver, you're not alone.

For tools and resources, you'll find them here.
To share your story and connect with others, visit here.
To find out more about how AARP is fighting for you, visit here.