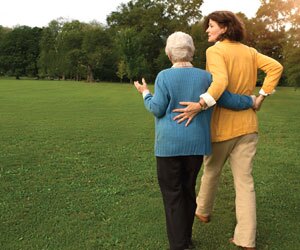 A new state law backed by AARP Washington aims to improve communication between hospitals and family caregivers and to ease patients' transitions back home.
The Caregiver Advise, Record, Enable (CARE) Act, which took effect June 9, directs hospitals to notify a designated caregiver before a patient is discharged and to show the caregiver how to perform follow-up tasks the patient will need at home. Washington is the 24th state to enact such a law.
In a recent AARP survey, more than 9 in 10 Washington voters age 45-plus supported better instructions for caregivers prior to discharge. Of those who are or have been family caregivers, about 2 in 3 said they have handled complex medical tasks, such as managing medications or giving injections. Most caregivers suffered emotional stress, and more than half had trouble getting enough rest.
For more information, go to aarp.org/wa.