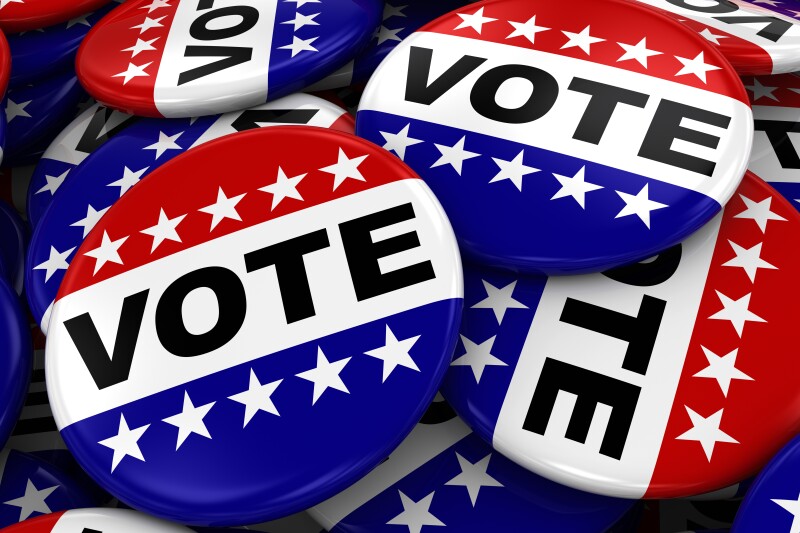 AARP Launches NYC Voter Engagement Campaign Pushing Candidates to 'Disrupt Aging'. Association to Mobilize its 800,000 NYC Members to Press Contenders to Address Needs of the 50+ and the Squeezed Middle Class Across All NYC Agencies

AARP New York is launching a multi-faceted, nonpartisan New York City voter engagement campaign to "disrupt aging."

The association will mobilize its 800,000 members in the city to press candidates to commit to ensuring key priorities of the 50+ that are squeezing the middle class - including livability, affordability, and caregiver support services - are adequately addressed across all city agencies and departments.

The overwhelming majority of city voters 50 and over want more affordable housing, increased transportation and increased adult day care services, a recent AARP New York poll found. More than four of every five want greater support for family caregivers so their loved ones can age safely in their homes and have easier access to public benefits and services.

With the needs of the 50+ increasing as the population ages, the city must begin integrating aging priorities throughout government. To that effect, AARP New York will engage its members, ages 50 and up, at every step of the way during this year's campaign season, putting all candidates on notice that New Yorkers want age-friendly policies which help them and their loved ones age in place – as the vast majority want.

"The City can no longer afford to pigeonhole issues affecting older New Yorkers into the Department For The Aging," said Beth Finkel, AARP New York State Director. "Our 65+ population is projected to grow by an astounding 40 percent between 2010 and 2040. Aging issues must become part of city-wide planning and action across all agencies, including transportation, health, parks and others. AARP wants leaders committed to prioritizing and fighting for issues to help make our city more age-friendly and affordable, and we're mobilizing our members to make sure that happens."

AARP does not endorse candidates and does not have a political action committee (PAC) or give money to candidates or campaigns. The voter engagement campaign seeks to raise awareness of issues important to the city's 50+ population.

The campaign kicks off with a Queens City Council candidates debate at St. John's University on Thursday (August 17) co-sponsored by AARP and hosted by the Queens Tribune – followed by a Tribune-hosted August 21 st citywide candidates forum also at St. John's. The campaign will also include:

A post-primary mayoral issues forum;
Additional City Council candidate forums;
Nonpartisan video voter guides;
Calls to candidates' campaign offices;
Street teams at local events;
Advertisements;
Social media.
Forums allowing voters to hear from candidates first-hand on these issues are scheduled for:

August 17 for candidates for Queens City Council seats representing districts 20, 21, 29 and 30 at St. John's University, hosted by the Queens Tribune;
August 21 for citywide candidates at St. John's, also hosted by the Queens Tribune;
August 24 for candidates for open Manhattan City Council seats representing districts 2, 4, and 8 at Baruch College featuring panelists Brigid Bergin, WNYC City Hall and politics reporter, and Mark Chiusano, editorial board member for AM-NY and Newsday;
September 6 for candidates for open Bronx City Council seats in districts 13 and 18 at Maestro's Caterers featuring panelists Nick Powell, Opinion & Features Editor of City & State, and George Bodarky, News Director of WFUV-FM.
A post-primary mayoral forum, date and location TBD.
Follow us on Twitter: @AARPNY and Facebook: AARP New York