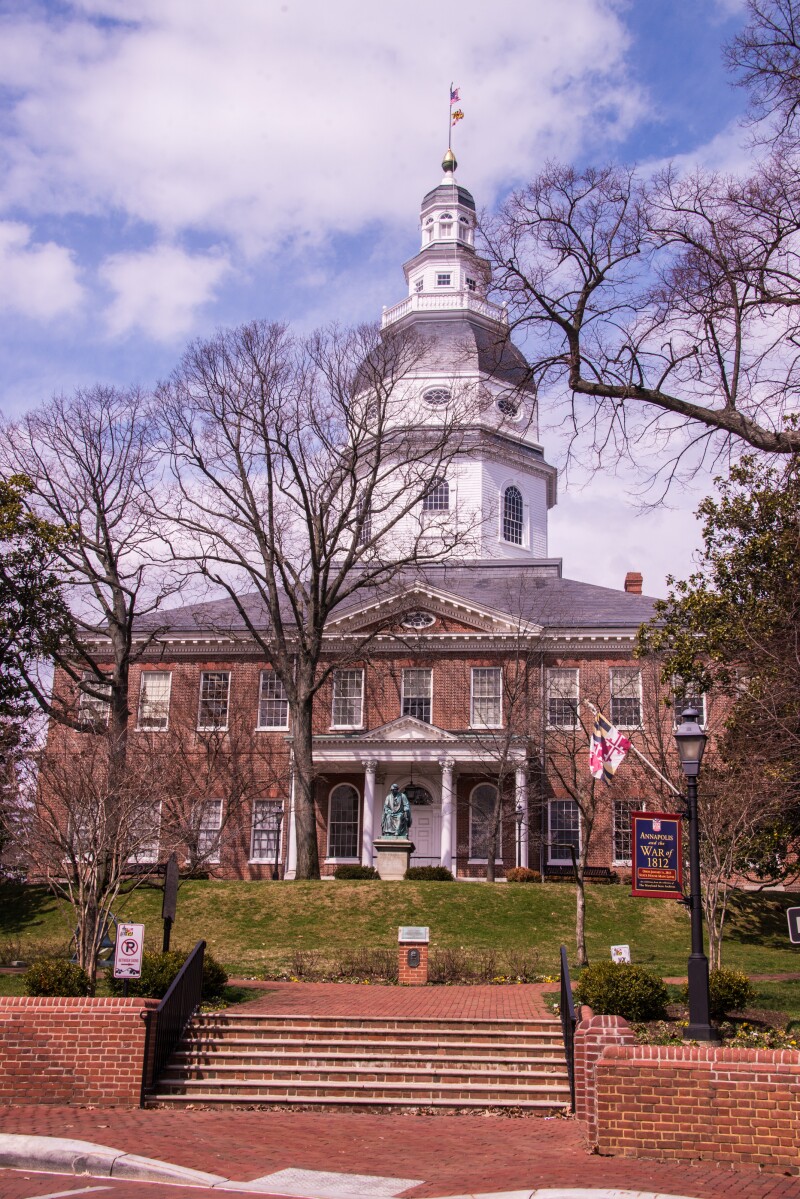 AARP is excited to be working for its members again during the Maryland Legislative Session. Here are the main issues that we are fighting for in 2016.
Financial Resiliency
Secure Choice
Marylanders have wide-ranging financial concerns, including finding work, protecting their assets, supporting family members and preparing for retirement.
A secure retirement is out of reach for thousands of Marylanders who do not have a way to save at work. That is why AARP Maryland is advocating for the Secure Choice Retirement Savings Trust-a new, commonsense solution that would help you and your family to save for retirement.
Secure Choice (referred to as "Work and Save" in Maryland) would make it easier for employees of small businesses to have access to retirement savings accounts that are voluntary and portable, so that you can take charge of your future and live independently as you age. As of April 2016, Secure Choice legislation has passed in the Senate and is being evaluated by the House.
Maryland Teachers and State Employee Pension Sustainability
The Benefit Sustainability Commission's goals that were adopted by the General Assembly in 2011 put the state's pension system on solid financial ground. AARP supports the recommendations to restructure benefits, provide longer service and vesting requirements and increase contributions from current employees. AARP also supports requiring the state to meet its required contribution of $300 million over a 25-year period for sustainability.
Health Security
The CARE Act (SB 336/HB 1277 - Designation of Lay Caregivers)
AARP Maryland is working to support more than 771,000 family caregivers who help care for older parents, spouses, and other loved ones so that they may remain at home. These Maryland family caregivers provide an estimated $9.4 billion in unpaid services every year.
In 2016, we are advocating in Annapolis for passage of the Caregiver Advise, Record, Enable (CARE) Act to make sure that caregivers are notified in a timely fashion about patient discharges, and that caregivers get important information to adequately provide care for their loved ones. This legislation is known in Maryland as bills SB 336/HB 1277 - Designation of Lay Caregivers. As of April 2016, SB 336/HB 1277 has passed the House and Senate and will soon be signed into law by Governor Hogan!
Maryland Earned Sick and Safe Leave Act
AARP Maryland advocates for a proposal to require Maryland employers to provide employees with earned sick an safe leave. The legislation outlines how earned and sick leave would be accrued by the employee and treated by the employer. It requires an employer to allow a worker to use earned leave and, in particular, this proposal would allow sick leave usage for elder care, a provision that is especially helpful for those who are family caregivers.
Elder Abuse Registry
Protecting vulnerable adults is a priority for AARP. Currently, Maryland nursing homes, assisted living and other congregate care facilities are not alerted to past convictions or infractions of elder abuse by prospective staff. AARP is advocating for the development of a statewide registry to collect this information and provide hiring managers with a tool to potentially limit further abuse.
Consumer and Personal Rights
Telecommunications
AARP in Maryland is working in 2016 to help all Marylanders gain access to vital communication services, including phone service and broadband(high speed internet)
Utilities
AARP Maryland supports consumer protections for utility customers by fighting for affordable and reliable gas and electric utility services
Your opinions matter! AARP Maryland partners with volunteer advocates to work in Annapolis over the course of the three month legislative session. Volunteer advocates will meet new people, may travel to Annapolis, experience the legislative process and receive training! Join our volunteer corps to share your thoughts and opinions with Legislators. To volunteer, or if you have questions, email mdaarp@aarp.org or call 1-866-542-8163.
[contact-form][contact-field label='Name' type='name' required='1'/][contact-field label='Email' type='email' required='1'/][contact-field label='Website' type='url'/][contact-field label='Comment' type='textarea' required='1'/][/contact-form]