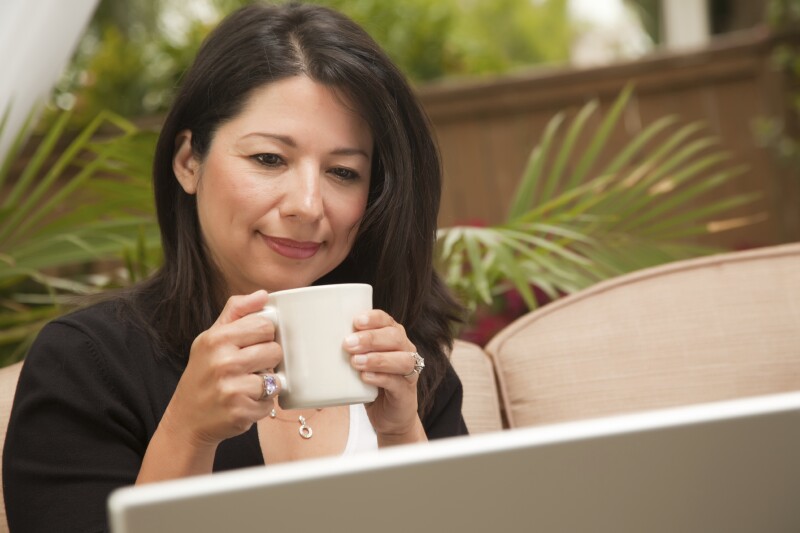 If you're looking for a job, seeking a career transition, or thinking about starting a business, you need the best resources, up-to-date information, and expert advice available. Lucky for you, there are some fantastic individuals and organizations that can provide you with all of those.

We've put together this list of seven of our favorite experts and organizations for you to follow. Check out these websites, blogs, and social media accounts to learn what you need to know as you take the next step on your journey.

1. Kerry Hannon

Not only is Kerry AARP's jobs expert, but she's a nationally-recognized author and expert on jobs and careers. (Plus she was an amazing keynote speaker at our Work@50+ event!) With a warm, approachable style, she provides practical advice on finding a job that will keep you happy, healthy, and pay the bills. Read her advice on improving your LinkedIn profile, social media mistakes to avoid, and why you should consider part-time or contract work. That's just a small sample of her writing - follow her on Twitter to read her latest.

2. Matt Sedensky

Matt is a correspondent covering aging and other news for the Associated Press, as well as the inaugural journalism fellow at NORC at the University of Chicago. He is studying and reporting on the economic implications of the country's aging demographics and the effects on its workforce. He's written about the perks of hiring older workers, working in retirement, and boomer entrepreneurs. Follow him on Twitter to check out his latest articles and links to relevant news and information for experienced workers.

3. U.S. Small Business Administration

The U.S. Small Business Administration (SBA) offers news, tips, and resources for the small business community, whether you're a first-time entrepreneur or a long-time business owner. Looking to start a business, interested in applying for a loan from the SBA, or want to become a contractor doing business with the government? The SBA website has you covered. Be sure to connect with SBA on Twitter and Facebook for advice and resources.

4. Barbara Jaworski

Barbara, founder and CEO of the Workplace Institute, is a leading expert on baby boomers in the workplace. Based in Ontario, Canada, she shares information that's relevant to experienced workers here in the U.S., both from her own organization and from news outlets around the world. Follow her on Twitter for links to information on the labor market, encore careers, and job search tips.

5. Life Reimagined for Work

Life Reimagined for Work, an AARP project powered by LinkedIn, connects you to the inspiration, smarts, contacts and tools you need to succeed in today's ever-changing workplace. The website helps you leverage social media for your job search, offers advice on the best way to target and approach companies, and connects you to employers and peers who respect your depth of experience. In addition, there are group discussions on the Life Reimagined for Work LinkedIn group that connect you to fellow job seekers to get real-world advice, ask questions, and share your own insights.

6. Exertus Jobs

Exertus Jobs is based in the UK, but the articles and information they share on Twitter and LinkedIn are valuable on either side of the pond. The focus is on experienced workers age 45 and over; Exertus shares current information on baby boomers, entrepreneurship, networking, and the labor market.

7. California Employment Development Department

The California Employment Development Department (EDD) connects job seekers and employers in an effort to build the California economy. Whether you need information on job training, unemployment benefits, or want to view open positions, the EDD has resources available. Follow EDD on Twitter for regular updates and information that job seekers need to know. (If you don't live in California, you can find programs and services for your state on the Department of Labor website.)

If you have others you'd add to our list, or if you share these types of resources on social media or your own blog, please let us know in the comments!

Today's post is the tenth in our Work@50+ Wednesday bi-weekly series. Follow us on Facebook and Twitter to keep up to date on the latest in the series, as well as our events throughout the state. On Twitter, check out #workat50plus for the latest research and articles on the topic.