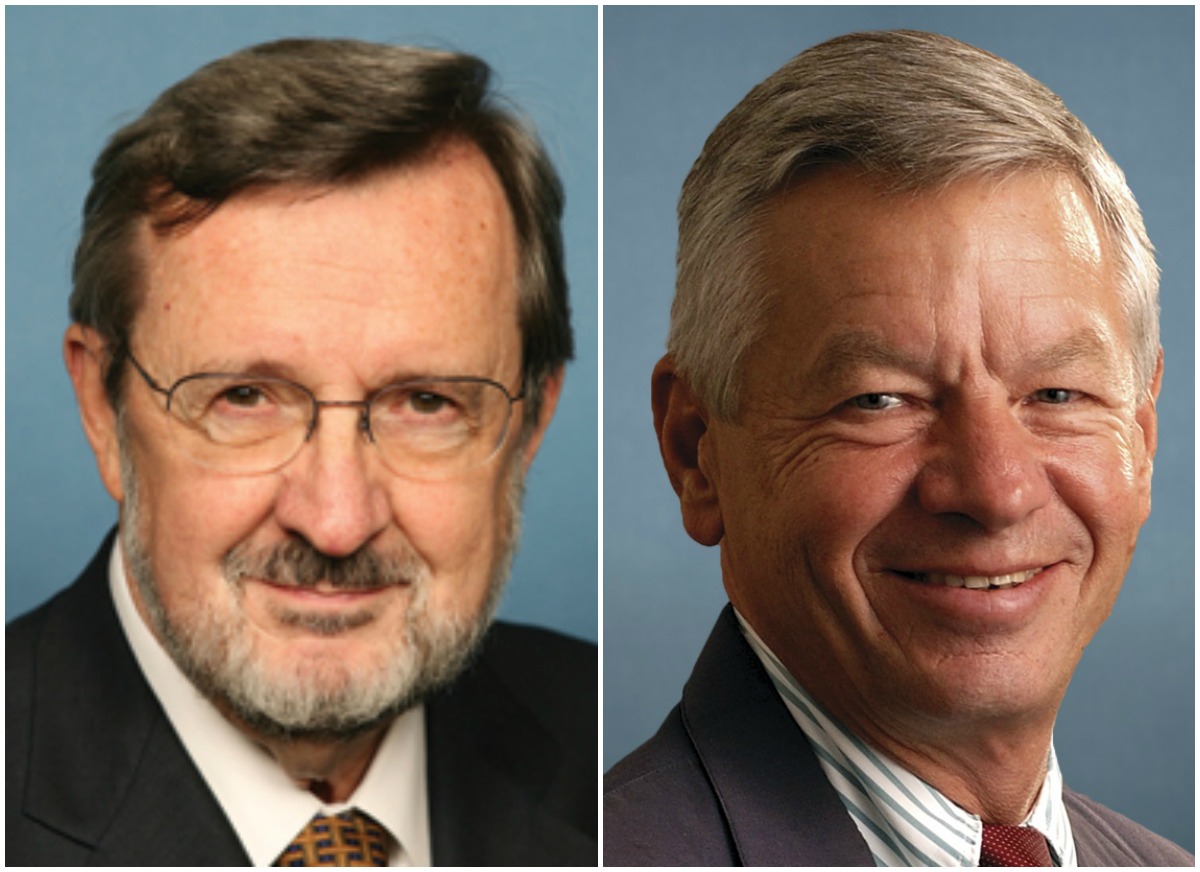 AARP Wisconsin is pleased to co-sponsor the Civic Participation Lecture Series to offer AARP members, students and the general public a unique opportunity to hear directly from two long-time congressional leaders.

Former Congressmen Tom Petri and Dave Obey will be going on the road October 26-29 to speak to groups and classes in eastern Wisconsin in a Civic Participation Lecture Series.

Topics to be discussed include:

An insider perspective on how Congress works
The role of committees in Congress, and its effectiveness
How Congress creates and passes budgets
How a representative balances national issues with district responsibilities
The critical role public service plays today – more than ever
Forging one's way into politics at the state or national level
Opportunities and challenges of a career in public service
Is our political system broken? If so, how do we fix it?
Advocating for strongly held policy positions without excessive partisanship


Public stops on the fall tour include:

Monday, October 26
UW-Fox Valley, 6:30-8:30 p.m., Perry Hall, 1478 Midway Road, Menasha – community forum

Tuesday, October 27
Mishicot High School, 9 a.m., 660 Washington St., Mishicot – Presentation and Q&A with the junior class and school board, open to community members

UW-Oshkosh, 6:30-7:30 p.m. – Presentation and Q&A, open to the public

Wednesday, October 28
Marquette Law School, 12:15 pm., Eckstein Hall, 1215 W. Michigan St., Milwaukee – "On the Issues" lecture series with Mike Gousha, open to students and the public

Discovery World, 5:30-8 p.m., 500 N. Harbor Dr., Milwaukee – "Green Tie Gala" fundraiser to support environmental work of Wisconsin League of Conservation voters, hors d'oeuvres reception with Obey and Petri as guest speakers, tickets $75

Thursday, October 29
Silver Lake College of the Holy Family, 2406 S. Alverno Rd., Manitowoc, Franciscan Center for Music Education and Performance, Endries Hall – community forum, hosted with UW-Manitowoc; 6:30-7:30 p.m. talk, 7:30-8 p.m. Q&A, 8 p.m. reception, Ariens Atrium (outside Endries Hall)

The Congressmen's spring tour in northern and southern Wisconsin generated enthusiastic responses from a wide cross-section of the public. Statewide sponsors for the Civic Participation Series are WIPPS, the Obey Civic Resource Center, Wisconsin Humanities Council and Wisconsin AARP.