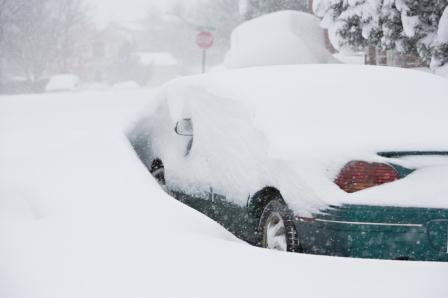 Yes there's more snow coming — much of Cape Cod is already getting blanketed — this storm differs in that it's bringing a threesome of unpleasantness: The National Weather Service has issued a Winter Storm Warning, along with a Wind Chill Advisory, and a Hazardous Weather Outlook for much of Massachusetts, from Tuesday, Jan. 21 through 1 p.m. on Wednesday, Jan. 22.

While we agree this snowstorm stuff is getting old, what isn't is remembering to check on nearby — especially those who are disabled and isolated seniors — before, during, and after Mother Nature dumps more white stuff.

Online, you can visit the National Weather Service's Hourly State Weather Roundup for updated snowfall amounts. If you have a smartphone or tablet computer and haven't already done so, sign up to get emergency alerts from MEMA on your device(s).

And as always, pay heed to safety and follow these tips from MEMA for before, during, and after the storm:



STORM AND EMERGENCY PREPAREDNESS

WHO TO CALL FOR HELP

For emergencies, call 9-1-1.
For non-emergency storm-related questions, call 2-1-1.
For questions or safety concerns about utilities, call your providers of gas, oil, electricity, land-line telephone service, etc. Many have recorded storm-related updates on storm damage and power outages on their main numbers.


OTHER SENIOR-RELATED CONCERNS

For any other senior-related concerns, visit the website of 800ageinfo.com or call the agency at (800) 243-4636 (800-AGE-INFO), TDD/TTY: (800) 872-0166; and contact the Massachusetts Executive Office of Elder Affairs, or call the EOEA offices directly at 1-617-727-7750.