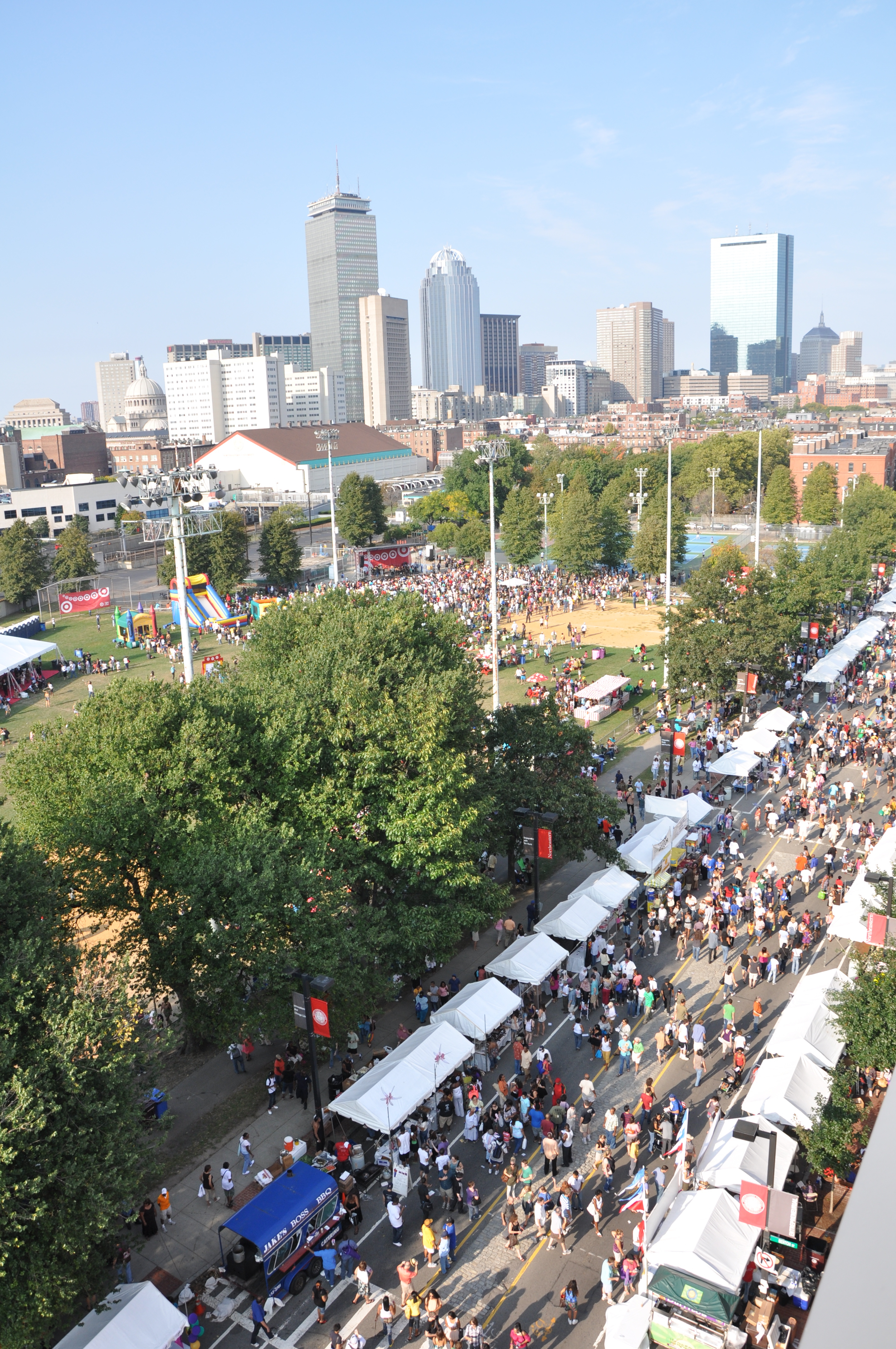 AARP, along with hundreds of other vendors, invite you to attend the 15th annual Berklee Beantown Jazz Festival on Sept. 26, 2015.

This year's theme is "Jazz: The Voice of the People."

Come join us for food, fun, and some cool jazz in Boston.

This is a free outdoor festival featuring world-class jazz on three stages; food; arts and crafts; and numerous fun activities for kids and families. This signature event has drawn more than 70,000 attendees in the past!

Details on the Beantown Jazz Festival are below; we hope to see you there!


---
15th annual Berklee Beantown Jazz Festival


WHAT: AARP and Berklee invite you to the 15th annual Beantown Jazz Festival

WHEN: Saturday, Sept. 26th, 2015

TIME: noon to 6 p.m.

WHERE: The Beantown Jazz Festival runs along six blocks in Boston's South End. Streets will close along Columbus Avenue, beginning at Massachusetts Avenue and continuing to Burke Street.

WHO: Musical Performances by the following:

Caili O'Doherty
Berklee City Music students; photo by Kelly Davidson
Berklee City Music All-Stars
Felix Peikli and the Royal Flush Quintet
Carlos Averhoff Jr. and iRESI
Marty Walsh and the Total Plan
Omar Thomas Large Ensemble Featuring Stefon Harris
Alissia and the Funketeers
We Four: Celebrating John Coltrane
ChoroBop
Paige Bryan
Berklee Bass Bash with Victor Wooten and Steve Bailey
David Gilmore: Energies of Change
The Mosaic Project Featuring Terri Lyne Carrington and Jaguar Wright
Eguie Castrillo and the Palladium Nights Orchestra
The George Garzone and Teros String Quartets Pay Tribute to Stan Getz
Ledisi


Learn more at the official website of the 15th annual Berklee Beantown Jazz Festival, and see you at the event!