AARP Arkansas hosts award-winning Senior Olympics documentary Age of Champions in Little Rock

LITTLE ROCK—The Olympic spirit came to Little Rock on Saturday, Dec. 8, with the premiere at Market Street Cinema of the award-winning documentary Age of Champions.
Age of Champions tells the story of five competitors who sprint, leap, and swim for gold at the National Senior Olympics. Viewers will meet a 100-year-old tennis champion, 86-year-old pole vaulter, and rough-and-tumble basketball grandmothers as they discover the power of the human spirit and triumph over the limitations of age.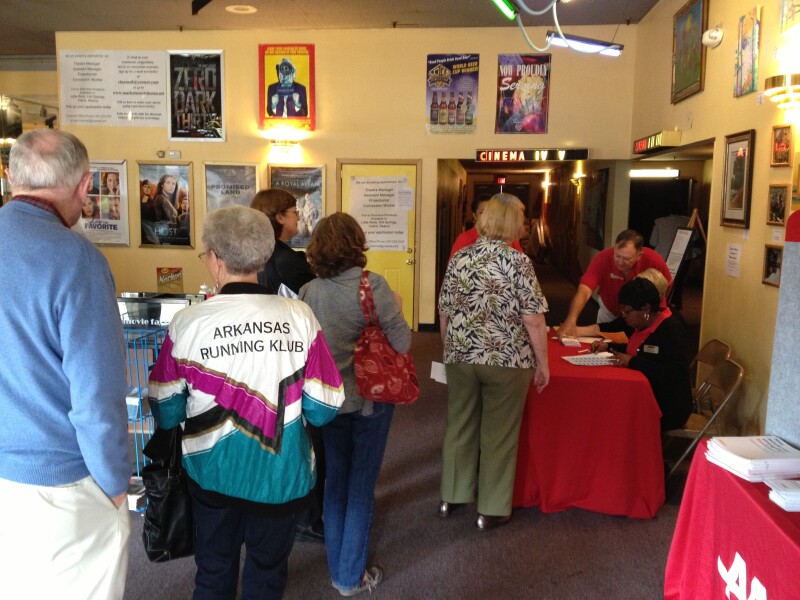 AARP believes amazing things are possible at any age, and Age of Champions is a perfect example of inspiring, older athletes who pursue their goals and dreams at the National Senior Olympics. That's why AARP was proud to sponsor this screening as part of You've Earned a Say, a national conversation about the future of Social Security and Medicare.
Programs like Medicare and Social Security provide retirement security that help these athletes and Americans across the country live their best lives. The Dec. 8 screening kicked off with a short discussion about protecting Social Security and Medicare for today's seniors and strengthening these important programs for future generations. Following the film, AARP Arkansas hosted a Q&A with Age of Champions director Christopher Rufo.
More information about the film is available at http://ageofchampions.org/
The Washington Post called the film "infectiously inspiring" and it's already shown at more than 1,000 community events around the country. "The characters in the film show us that nothing is impossible," Rufo said. "Whatever your age, it's never too late to pursue your dreams and achieve something great. Senior athletes all over the country show us a way to live longer, healthier, and happier lives."
About AARP
AARP is a nonprofit, nonpartisan organization, with a membership of more than 37 million, that helps people 50+ have independence, choice and control in ways that are beneficial to them and society as a whole. AARP does not endorse candidates for public office or make contributions to either political campaigns or candidates. We produce AARP The Magazine, the definitive voice for Americans 50+ and the world's largest-circulation magazine; AARP Bulletin, the go-to news source for the 50+ audience; AARP VIVA, a bilingual lifestyle multimedia platform addressing the interests and needs of Hispanic Americans; and national television and radio programming including My Generation and Inside E Street . The AARP Foundation is an affiliated charity that provides security, protection, and empowerment to older persons in need with support from thousands of volunteers, donors, and sponsors. AARP has staffed offices in all 50 states, the District of Columbia, Puerto Rico, and the U.S. Virgin Islands. Learn more at www.aarp.org