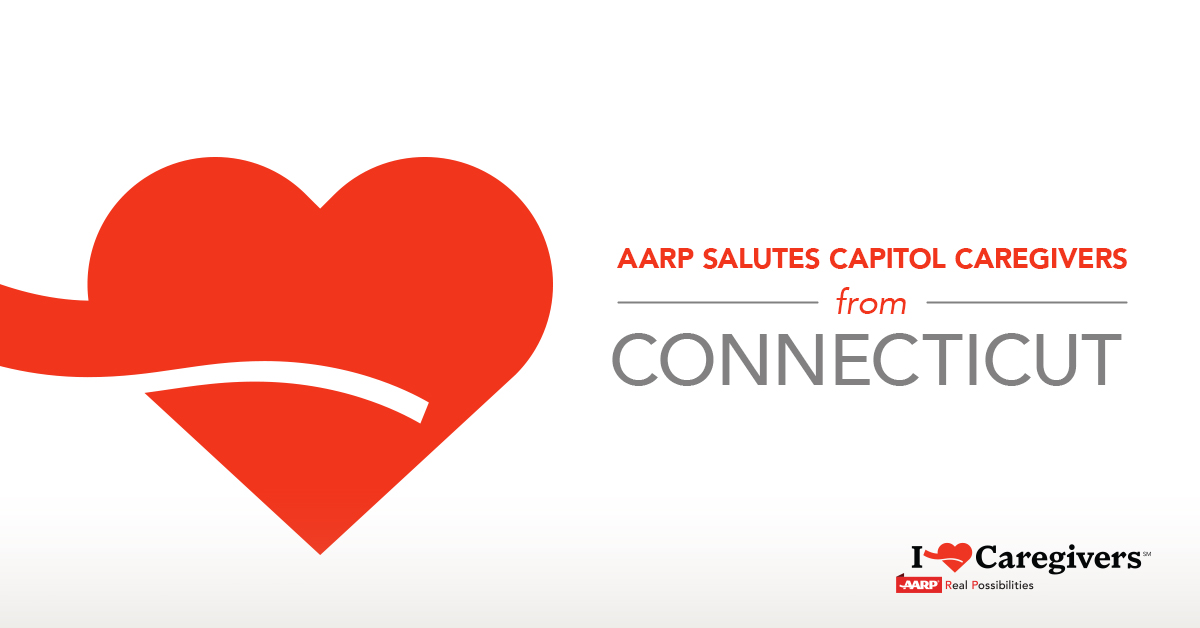 Across Connecticut, more than 500,000 state residents perform a great labor of love, caring for older parents, spouses and other loved ones so they can stay at home—where the loved ones want to be—and out of costly institutions. It's a labor of love, to be sure, and often more than a full-time job. The value of this unpaid care in Connecticut is estimated at $5.9 billion annually.

This year, 10 elected officials in Connecticut went above and beyond to provide help for family caregivers by championing Power of Attorney legislation and the CARE Act.

The Power of Attorney legislation— Connecticut-HB 6774—helps protect vulnerable adults by providing their caregivers with the tools they need to make important financial decisions.

The CARE Act, which stands for Caregiver Advise, Record, Enable— Connecticut-SB 290—will help both patients and family caregivers. When a loved one is hospitalized, the CARE Act requires hospitals to record the caregiver's name in the patient's medical record; notify the caregiver before the patient is discharged; and instruct the caregiver on any medical tasks they will need to perform once their loved one returns home.

To recognize their important leadership toward passage of both of these bills, AARP has named the following Connecticut legislators " 2015 Capitol Caregivers:"

Power of Attorney
Sen. Eric Coleman (D-Bloomfield); Rep. William Tong (D-Stamford); Rep. Rosa Rebimbas (R-Naugatuck) and Rep. David A. Baram (D-Bloomfield)

CARE Act
Senate President Martin Looney (D); Senate Majority Leader Bob Duff (D); Sen. Mae Flexer (D); Rep. Joe Serra (D); Rep. Mitch Bolinksy (R); and Sen. Kevin Kelly (R)

This bipartisan group of Connecticut legislators advanced policies to bring more support to our unsung heroes/heroines — family caregivers.

Passing the Power of Attorney legislation and the CARE Act are just first steps in providing help for family caregivers. AARP will continue to fight for Connecticut's family caregivers and their loved ones in 2016 by advocating for the following for family caregivers: respite care, workplace flexibility, home care, financial protection, and more.

For Caregiver tools and resources, visit aarp.org/caregiving. To share a personal family caregiving story and connect with others, visit aarp.org/iheartcaregivers, and to learn how AARP is fighting for family caregivers, visit aarp.org/SupportCaregivers.