Come join us at Dollywood!
AARP Day is Oct. 10, 2015
AARP members and their guests can save from Oct. 2 - 12
Tickets are available by calling 1-888-428-6789 or visiting Dollywood online >>
Purchase Tickets HERE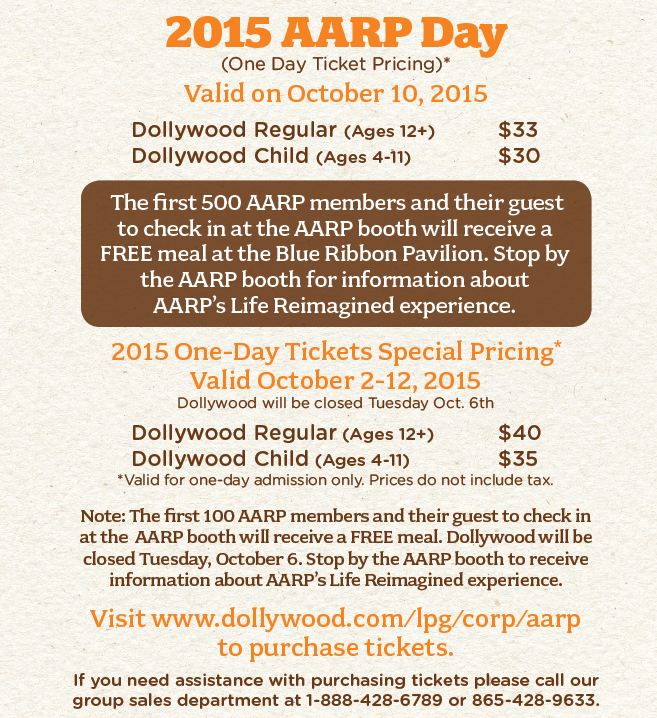 Purchase Tickets HERE. Connect with AARP staff and volunteers at the Life Reimagined kiosk at the park entrance!
STAFF AND VOLUNTEER RECOMMENDATIONS:
Come hungry and enjoy the famous CINNAMON BREAD which can be found througout the park!
FREE ICE WATER is available throughout the park, upon request.
Save time and money by using the TROLLEY SYSTEM, which will drop you off at the park entrance.