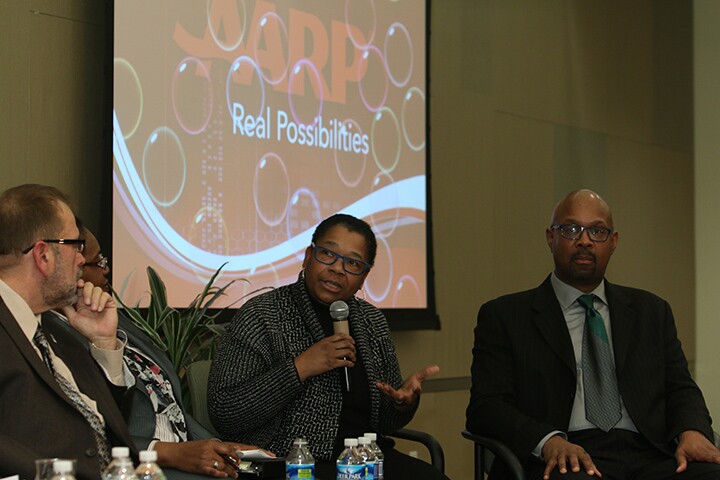 Speakers from the Mayor's Office on LGBTQ Affairs and a range organizations representing the transgender community and advocates for older LGBTQ residents convened an interactive discussion called, "State of the Union for LGBTQ Elders in D.C." The Black History Month event was hosted by AARP DC, Sage/DC and PRiSM, the AARP LGBT employee group.

Offering opening remarks was Rep. Eleanor Holmes Norton (D-DC) who recognized the LGBTQ community for their strong advocacy work that resulted in several human rights successes during recent federal legislative sessions.

"I thank AARP DC for its tireless advocacy for DC's elderly LGBTQ community," Congresswoman Eleanor Holmes Norton (D-DC) said. "Highlighting our LGBTQ elders reminds us of their extraordinary movement, which, like every movement, tends to focus on the young. Yet, LGBTQ Americans are twice as likely to live alone as they grow older. I am now looking at opportunities for legislation that could bring greater focus to the elderly LGBTQ community, such as an amendment to the Older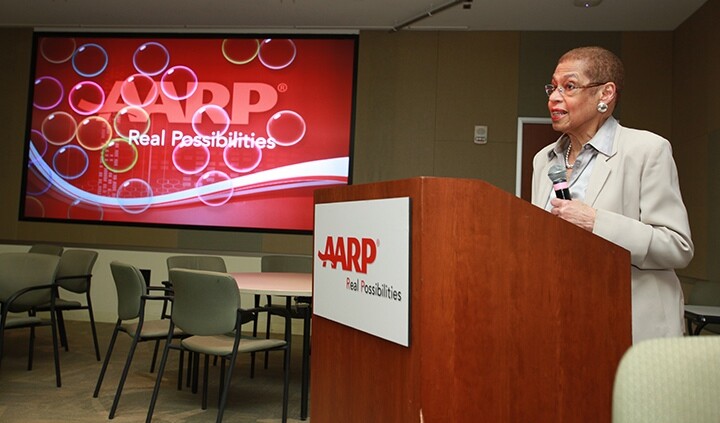 Americans Act, which I have cosponsored, that would make it LGBTQ-inclusive, considering their status as among those with the greatest needs."

This recent AARP DC conversation is a part of ongoing efforts to address issues within the District's many diverse communities.