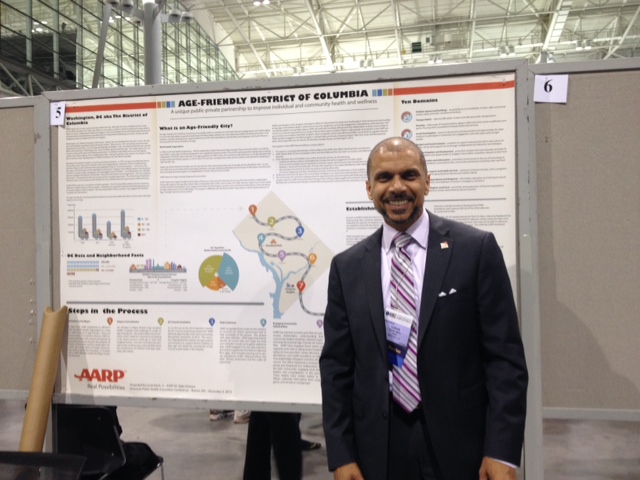 AARP District of Columbia boosted awareness about age-friendly communities through a presentation at the annual meeting of the American Public Health Association (APHA) currently underway in Boston. There are 13,000 attendees at this year's APHA conference. AARP DC is participating in a multi-year initiative through the AARP Network of Age Friendly Communities. AARP DC is an active participant of Age Friendly District of Columbia (AFC-DC), a public-private partnership that encourages active and healthy living for all residents of the District, especially those ages 50 and older. AARP DC has brokered a partnership with the legislative and executive branches of the District of Columbia government, 45 faith-based organizations and 17 senior-service providers launching a planning phase.

In his APHA presentation, AARP DC State Director Louis Davis shared the local impact of the AARP Network of Age Friendly Communities.

"The involvement of AARP DC allows the District to exchange experiences, information, and models of assessment and implementation through a global network and bank of information on age-friendly best practices."

AARP brings over 53 years of vast knowledge and advocacy in issues affecting the lives of people 50+ to the process. AARP has 87,000 AARP Members living in the District of Columbia.