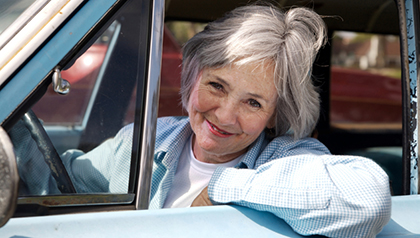 AARP Driver Safety is seeking a highly qualified person to serve as the Alaska State Coordinator. This is an unpaid volunteer position.

This key position requires both a commitment to the policies and direction of Driver Safety, and the ability to use effective leadership skills to advance the program at the state level. We are seeking a qualified volunteer leader with the ability and initiative to meet new challenges. The State Coordinator coaches, motivates and provides direction to Driver Safety volunteers in the state and works with them to enhance the overall program locally.

The ideal candidate is someone who:
• Thinks strategically;
• Leads by example and is results oriented;
• Provides leadership and guidance to Driver Safety volunteers; and
• Builds strong working relationships and trusting partnerships.

The State Coordinator plays a key role, in partnership with the Driver Safety National Director, in bringing Driver Safety volunteers and AARP staff together to promote program growth. The Driver Safety National Office will provide the necessary resources to support this significant work. This is an unpaid volunteer leadership position with many opportunities to represent this important AARP program and its volunteers.

If you would like to review the position description, please contact Ann Secrest at AARP Alaska at asecrest@aarp.org, in Anchorage at 762-3302 or toll free at 1-866-227-7447 no later than Friday, February 13.

ABOUT AARP DRIVER SAFETY
AARP Driver Safety first launched in 1979 as the "55 Alive" program to help to keep older drivers independent, safe, healthy and confident while on the road. Today, AARP Driver Safety continues to meet these needs of older drivers through leading educational programs that include the AARP Smart Driver Course, CarFit, We Need to Talk, and the Driving Resource Center. The flagship AARP Smart Driver Course is the nation's largest classroom and online driver safety course and is designed especially for drivers age 50 and older. Over 15 million participants have gone through AARP Driver Safety classroom and online courses, taught by more than 4,300 AARP Driver Safety volunteers. The course is available in all 50 states, the District of Columbia, and U.S. territories.

It is the policy of the Association that all AARP volunteers will receive equal opportunity and treatment throughout recruitment, appointment, training, and service. There will be no discrimination based on age, economic status, sex, national or ethnic origin, physical or mental abilities, race, sexual orientation, gender identity or religion.