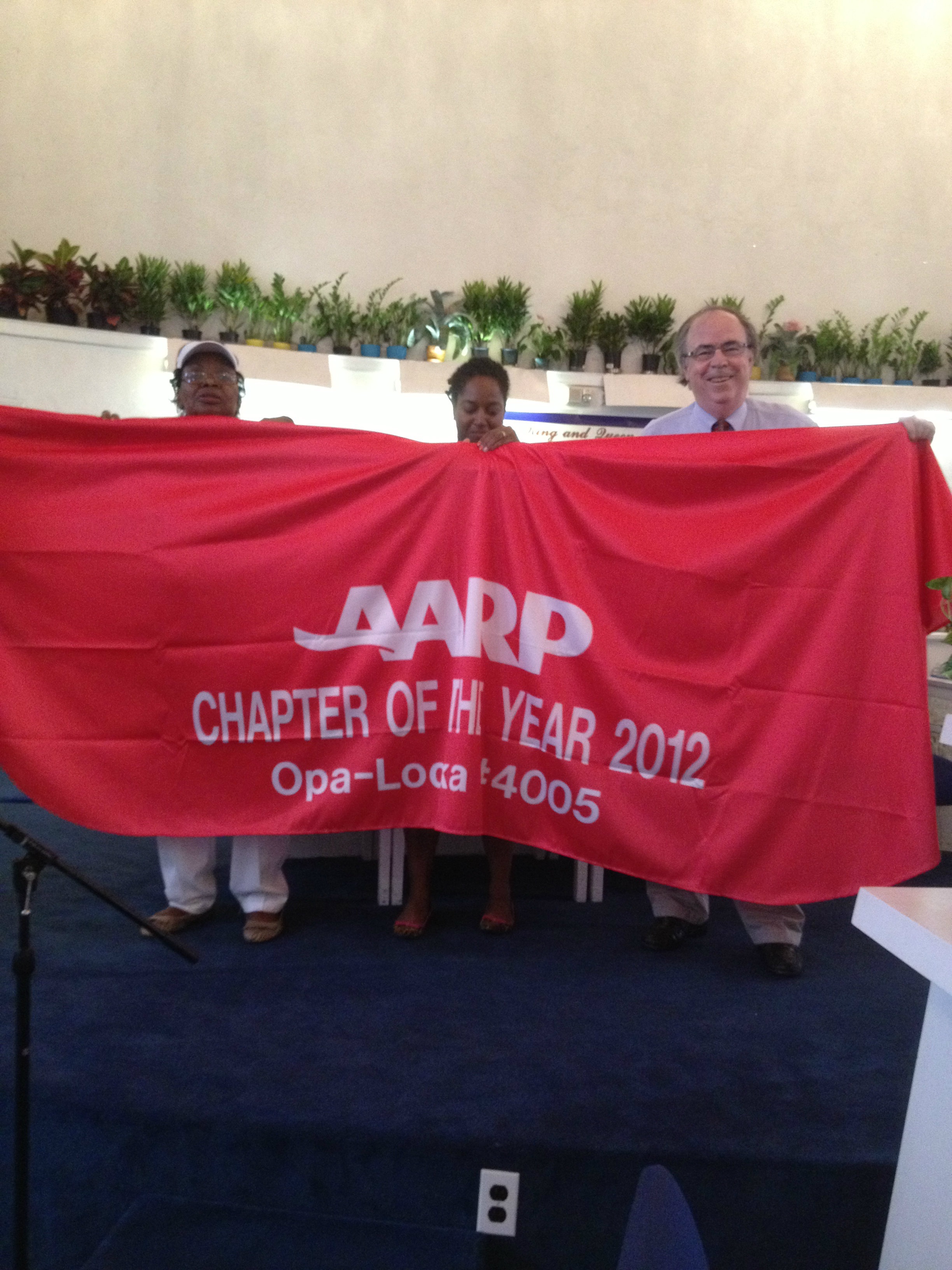 Opa-Locka, Fla. - Opa Locka's AARP Chapter 4005 is Florida's AARP Chapter of the Year, AARP Florida State Director Jeff Johnson announced. Doug Heinlen, AARP State President presented a plaque and a Chapter of the Year Table Cover at the event, which took place at the Mount Zion AME church, 15250 NW 22 nd Avenue in Miami Gardens today, Tuesday, May 28th, at 11:00 a.m.

Chosen from nearly two dozen chapters on the basis of its service to the community, its advocacy on behalf of AARP members and its activism on legislative issues, Chapter 4005 is "a model of how a group of Floridians 50+ can make a difference in their community," Heinlen said. "When AARP's founder, Dr. Ethel Percy Andrus, said that we should seek to serve, not to be serve, she was talking about the contributions of people like Chapter 4005." The chapter is led by President Connie Dupree.

The work contributed by the chapter focused on issues ranging from advocating for better financial security for older Floridians to its work on helping Florida communities become more livable for people of all generations. In addition to the chapter honors, Dupree received a gift from Publix due to her extended efforts with 5 thand 6 th graders and teaching science skills. The Opa- Locka Chapter also received commemorative pins for their efforts.

The AARP Chapter of the Year Award goes to those that have shown excellence in addressing issues that are important to their communities. To organize an AARP community group, please contact AARP Florida at 1-866-595-7678 or e-mail flaarp@aarp.org .