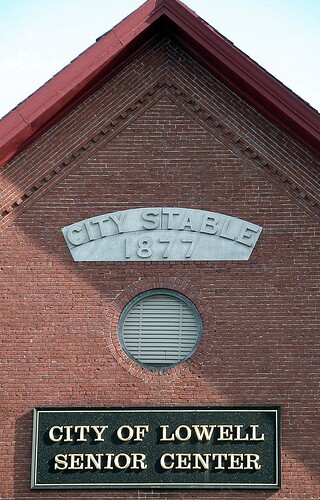 With one month left to go, AARP Foundation Tax-Aide volunteers are busier than ever - helping thousands of Bay State residents with their tax returns and questions. As part of our ongoing spotlight series, we headed north to the Lowell Senior Center to visit with site coordinator Harry Gong and his team of volunteers. Though many were a bit 'camera-shy', we talked to several clients, who expressed their appreciation for all AARP Foundation Tax-Aide does to help them year in and year out.
Clients Mr. and Mrs. George Agrella put it best, "The AARP Foundation Tax-Aide program makes getting our taxes done a breeze, no doubt!"
http://www.youtube.com/watch?v=OWYGGc-zgBQ[/youtube]
http://www.youtube.com/watch?v=HW0Ik5yVIiw[/youtube]
Our thanks to Harry, Walter Cheslook, and all the other volunteers who are making a difference in Lowell. Visit the AARP MA YouTube channel to see all our videos with these and other volunteers and members in the Bay State.
There's still time to make your appointment - check online for a site near you. Don't wait!
Offered in cooperation with the IRS, AARP Foundation Tax-Aide is available free to taxpayers with low and moderate income, with special attention to those 60 and older. Through a cadre of trained volunteers, AARP Foundation Tax-Aide has helped low- to moderate-income individuals for more than 40 years.
Photo credit: Richard Howe